New Features in Version 1.1
There are a couple of new quality of life features added in Genshin Impact's version 1.1 update. In-Game there's the new Exploration Progress System, Character Archive System, an Archive system for books and equipment as well as a brand new city reputation system. Additionally there are more options for systems and settings.
City Reputation System (Adventure Rank 25)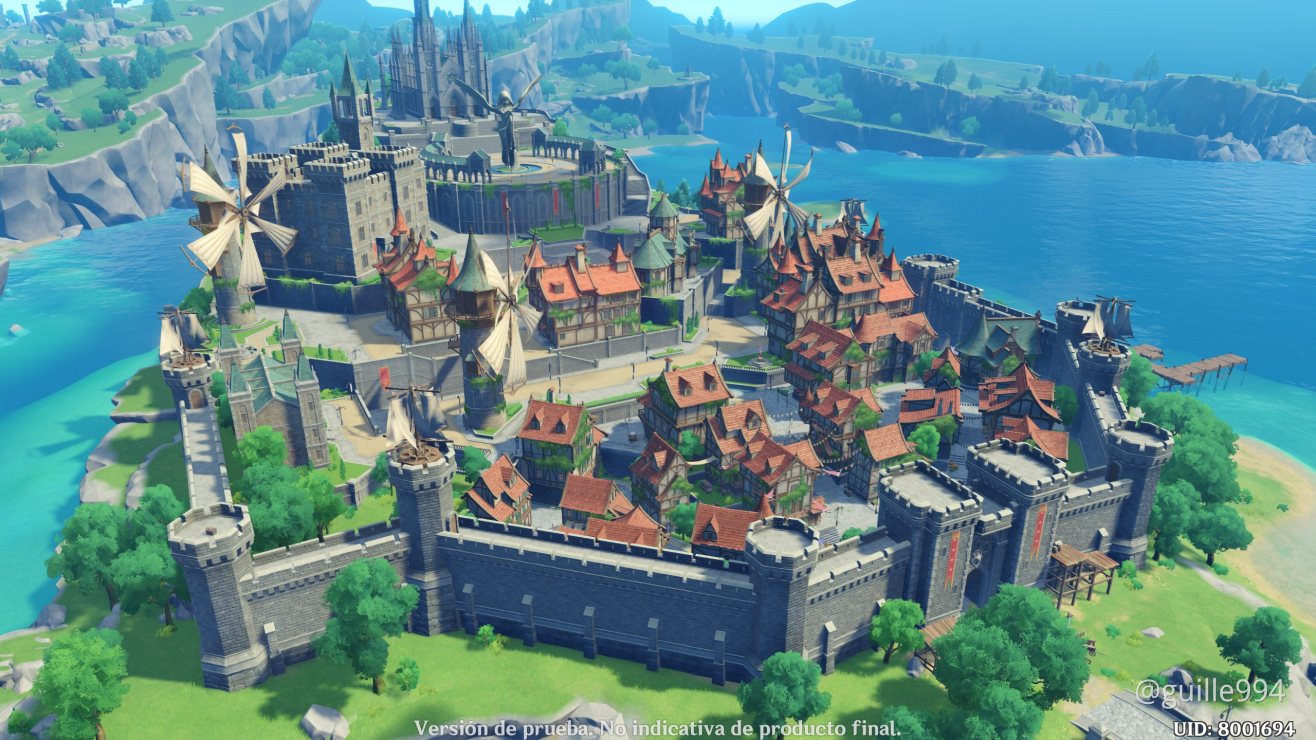 The City Reputation system will allow Travelers to accept Reputation quests in Mondstadt and Liyue. Completing these quests will increase Travelers' reputation in the corresponding city and reward them with blueprints for useful gadgets. Such as a portable stove, portable teleport point, an alchemy recipe that allows you to store unused resin as Condensed Resin, items to help track down treasure and items in the open world, and more.
Reputation is currently divided into Mondstadt and Liyue Reputation. You'll need to complete the Archon Quest Prologue: Act I "The Outlander Who Caught the Wind" in Mondstadt to unlock reputation points. And the Archon Quest Chapter I: Act II "Farewell, Archaic Lord" in Liyue to unlock it there.
Archive
New archive menus have been added so that Travellers will be able to check different areas they have discovered throughout their journey, and view which weapons and materials they have (or haven't) collected. You'll even be able to review tutorials of various game mechanics.
The Archive is perfect for any completionist Travelers who wish to explore and collect everything possible in Teyvat.
New Weapon Event Wish
In addition to new characters, a slew of new weapons will be arriving with Version 1.1 in the wish event "Epitome Invocation". During this time, the event-exclusive 5-star weapon Memory of Dust (Catalyst) and the 5-star weapon Skyward Harp (Bow) will have their Wish drop-rates greatly increased. The subsequent Polearm and Claymore will appear in a subsequent event wish.
Memory of Dust (Catalyst) ★★★★★
ATK: 10.8%
Base ATK: 46
Weapon affix: Golden Majesty
A stone dumbbell containing distant memories. Its endless transformations reveal the power within.
Memory of Dust features the Golden Majesty affix, which increases Shield Strength and also has a stackable attack buff that is triggered by scoring hits on opponents. What's more, the attack buff is further increased while the active character is protected by a shield.
Skyward Harp (Bow) ★★★★★
CRIT Rate: 4.8%
Base ATK: 48
Weapon affix: Echoing Ballad
Next up is a powerful bow that many of you might already be familiar with: Skyward Harp. This weapon grants its wielder a hefty bonus to CRIT damage, as well as a chance of dealing Physical damage in a small area.
For the rest of our Genshin Impact game guides check out the full list here.