Genshin Impact – What's New In version 1.1
Genshin Impact version 1.1 is entitled "A New Star Approaches" and can be downloaded right now. This is Genshin Impact's first big update in the free-to-play game and adds an extension to the main storyline as well as some new characters. Be sure the download the hefty 12.2GB (PC) update now before you start playing later tonight.
New Characters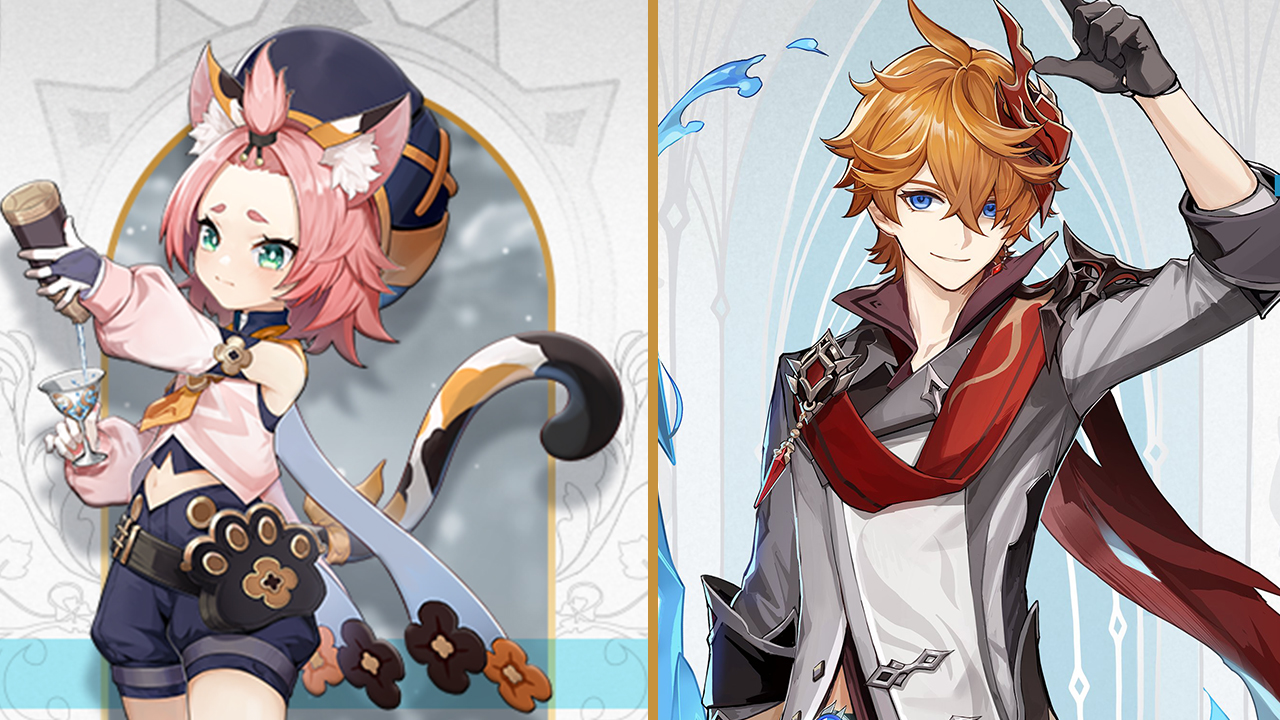 Taking over the Klee wish banner is two new 5 star characters – Tartaglia or Childe a bow and dagger-wielding Hydro character and Diona a cat-eared Cryo bow bartender. This banner also includes the increase drop rate of 4-star characters Beidou a Claymore wielding Electro and Ningguang who is a Catalyst casting Geo.
The other new teased characters Zhongli and Xinyan who wield Claymroes for both Geo and Pyro respectively seem to only be coming in a later patch. Save up your Primogems for the next event banner, which is rumoured to happen on December 1st.
We did a full recap of the version 1.1 characters right here so make sure to tab that open for all the details.
New Quests In Version 1.1
As the plot in Liyue Harbor continues to unravel and the story reaches its crescendo, Travelers will find themselves squaring off against new opponents and facing epic battles along the way.
New Archon Quest
After the Version 1.1 Update, the Archon Quest Chapter 1: Act III – A New Star Approaches will become available. The mysterious emissary Ganyu appears before you at Third-Round Knockout. Claiming to have come at Ningguang's behest, she invites you to the skyfaring palace known as the Jade Chamber.
New Story Quest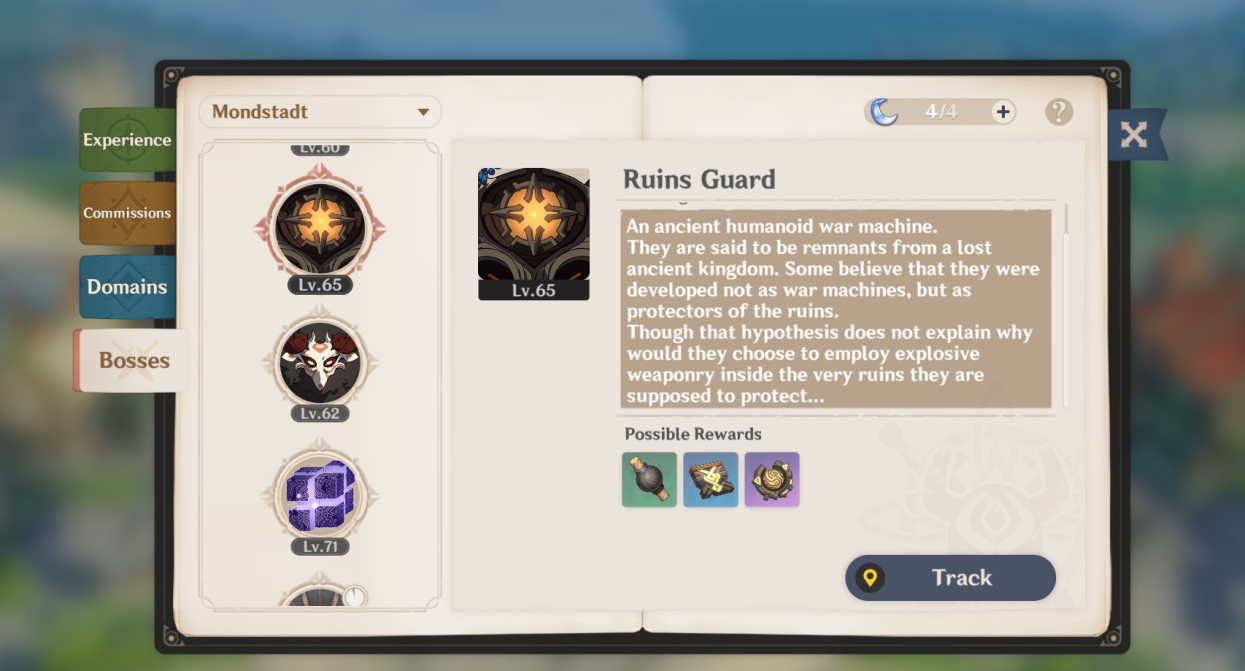 Monoceros Caeli Chapter: Act I – Mighty Cyclops' Adventure will become available in the version 1.1 update. The Millelith have received numerous eyewitness reports recently that have confirmed an active Ruins Guard presence in an area far beyond their normal range of activity. After some investigation, you find that these Ruins Guards are, in fact, just toys for a certain child.
The Story Quest Historia Antiqua Chapter: Act I – Sal Flore will also become available at a later date.
New World Quests
The Adventurers' Guild's Affairs
Necessary Procedures
Words Worth Their Weight in Mora
Changchang's Little Friend
The Secret of Nantianmen
An Ode to Yonder City
Endless Research.
New Events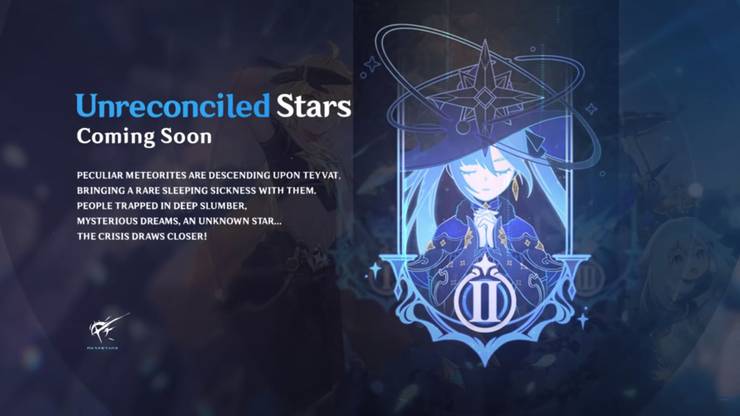 Unreconciled Stars will be the featured event for Version 1.1 and will begin on November 16th until the 30th. Peculiar meteorites are descending upon Teyvat, bringing a rare sleeping sickness with them. People trapped in deep slumber, mysterious dreams, an unknown star.
Travellers will team up with Fischl and Mona in an all-new storyline to investigate mysterious meteorites that have been falling through the skies of Teyvat. It is up to Travelers to search out the meteorites and discover what is behind these stars falling from the sky.
UPDATE: Full Unreconciles Stars Event Guide in this link.
The Gliding Challenge
In Version 1.1's new Gliding Challenge, Travelers will be able to put their gliding skills to the test and earn generous rewards along the way.
While It's Warm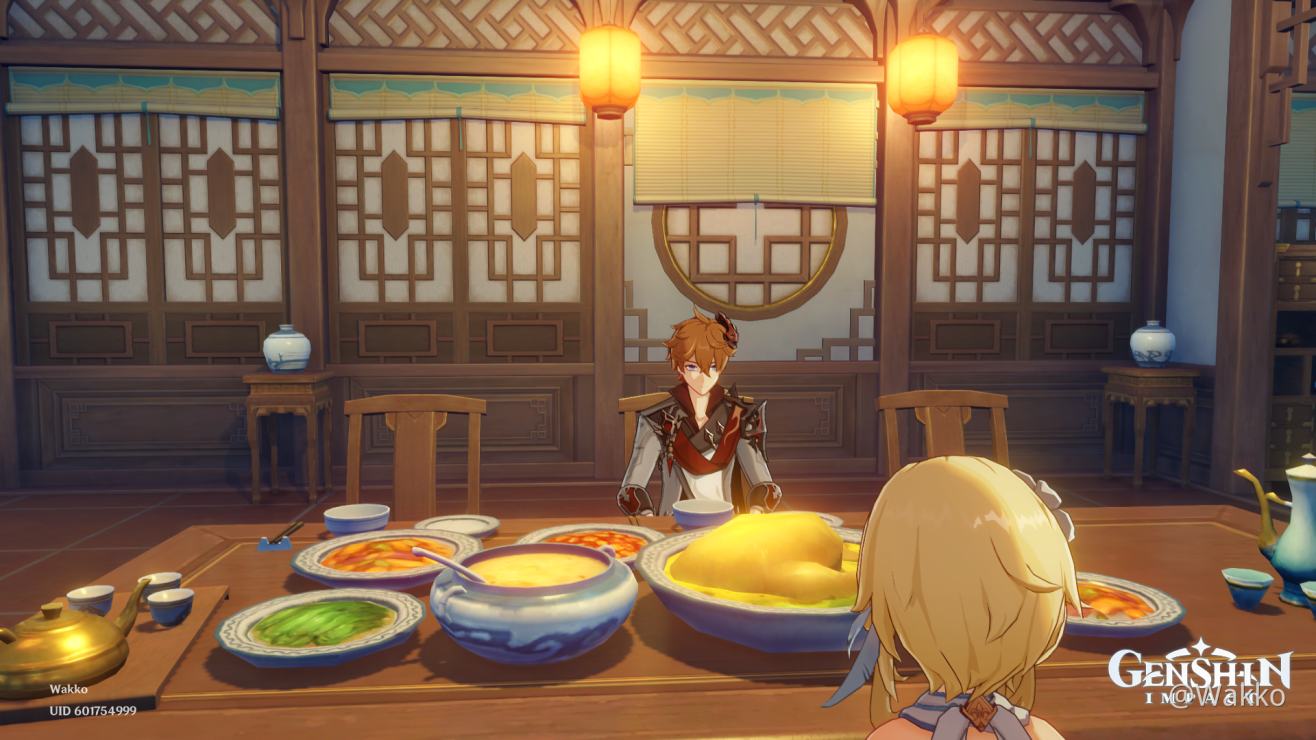 After a long day of adventuring, nothing's more convenient than ordering some delivery food. In the While It's Warm event, Travelers will lend a helping hand to deliver piping hot dishes to customers across Teyvat. But be careful, these tasty dishes mustn't be spoiled along the way. Race against time and meet the specified conditions to carefully deliver dishes to hungry customers. Your speedy delivery service certainly won't go unrewarded!
Tagged:
a new star approaches
adventure rank
android
anemo
anime
aoe
archive
bow
childe
city reputation
claymore
co-op
cooperative
cross platform
cross play
cryo
diona
dps
element
elemental
elemental burst
elemental skill
elements
epitome incvocation
fantasy
gacha
gacha banner
gacha system
genshin impact
geo
guitar
ios
liyue
manga
miHoYo
mondstadt
multiplayer
november
november 2020
online multiplayer
open world
passive skill
pc
pc game
PlayStation 4
polearm
primogems
psn network
pyro
roadmap
role playing game
rpg
support
teyvat
unreconciled stars
v1.1
version 1.1
wishes
xiao
xinyan
yaksha
zhongli