Genshin Impact – Unreconciled Stars Event Guide
Genshin Impact's Unreconciled Stars event is a two-week event split over three parts. This is happening from now, November 16th until the end of the month on the 30th. In the land of Teyvat peculiar meteorites are descending and bringing with them when they land a rare sleeping sickness. These people are trapped in deep slumber and their mysterious dreams. Work together with Fischl to solve the mystery of these meteorites before it takes over all of Teyvat.
During this time an in-game event material called 'Fading Star's Might' and 'Fading Star's Essence'can be collected and exchanged for rewards from the Event Shop. Follow our guide to make the most of the Unreconciled Stars Event. And get that coveted Crown of Sagehood as well as the four-star Electro archer herself, Fischl.
Phase 1: Unknown Star [November 16th – 30th]
To kickstart this event you need to be at least Adventure Rank 20 and complete the Unknown Star quest. Do this by speaking to Katheryne at the Mondstadt Adventure's Guild and start your investigation into the meteorites. You'll need to travel to Springvale to see the victims of the sleeping sickness. Which will lead you to towards the meteorite impact sites. Once you're done, you should be able to check out the remaining tasks in Genshin Impact's Unreconciled Stars event.
Once the Unknown Star quest has been completed, you are free to roam around and find additional Fading Star's Might. You'll notice three particular zones with several meteorite locations – Starfell Valley, Guyun Stone Forest, and Qingce Village. You'll only need to find seven of these meteorites in a zone to clear the objective and obtain the reward. It should be pretty easy to find but below are some maps to help you out.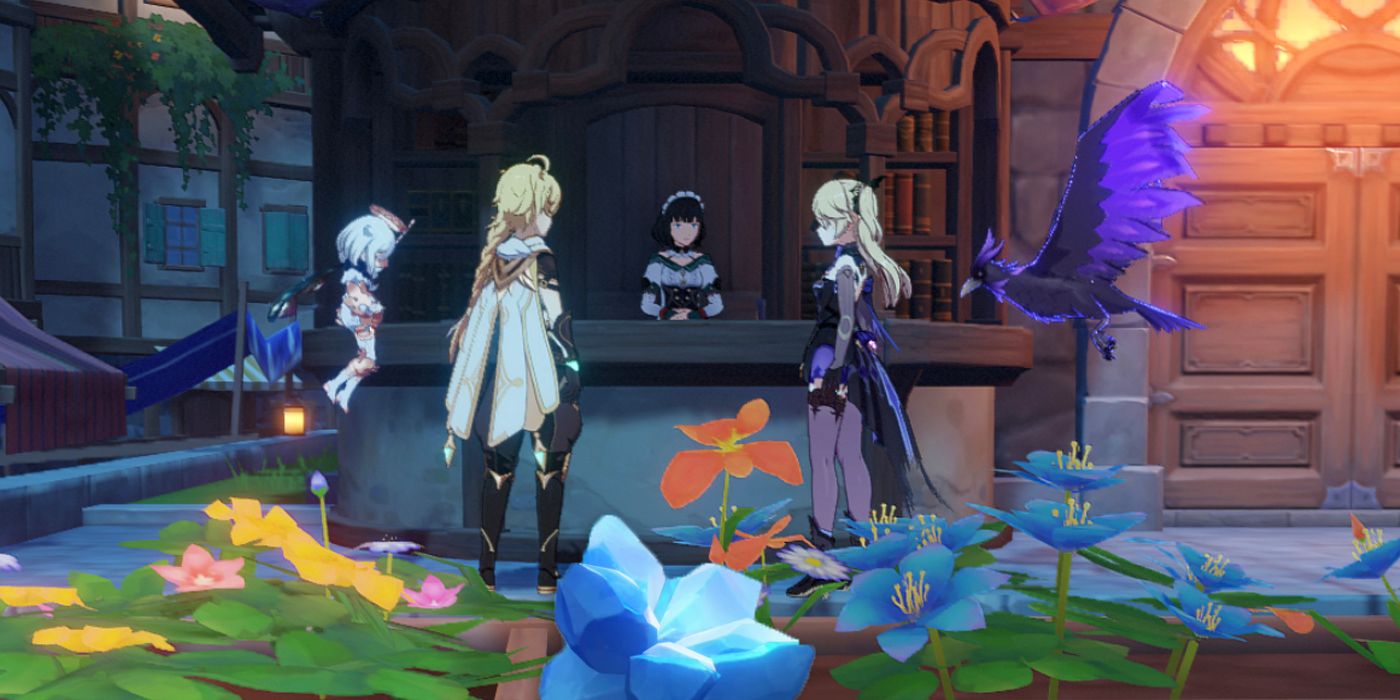 After this is done you can continue looking for more meteorite locations since these add to your event resources.
Starfell Valley
Guyun Stone Forest
Qingce Village
Phase 2: Star of Deceitful Dreams [November 18th – 30th]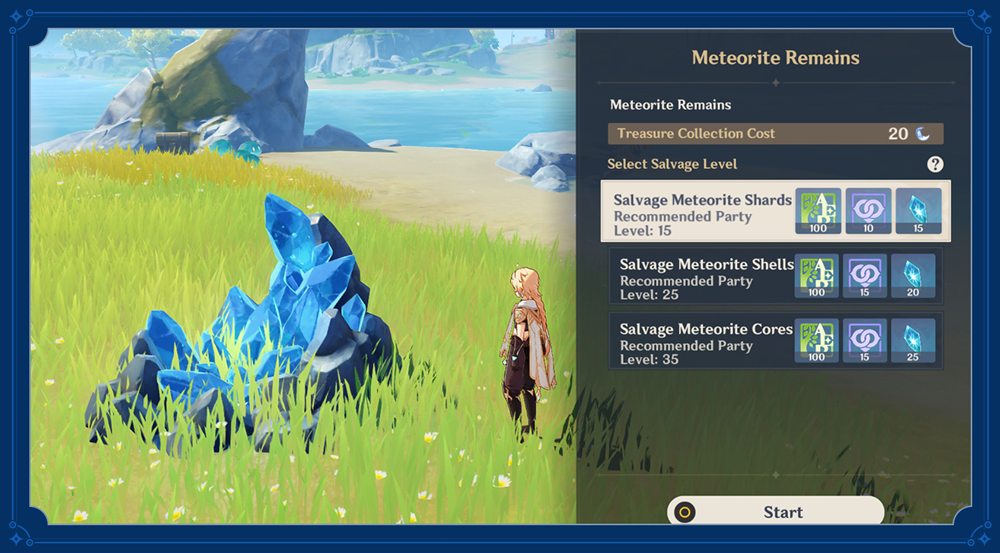 On the 18th of November, the second phase of the Unreconciled Stars event lands with a new event quest called The Crisis Deepens. Complete this to start the Star of Deceitful Dreams phase. This will be a salvaging mission where you need to find and salvage the remains of the meteorites. It turns out the energy secreted by the meteorites have an effect on surrounding creatures. Causing them to become more violent and gain elemental protection. Defeat them all to salvage the meteorite successfully.
Defeat the opponents within the time limit to advance your salvage progress. If you stray too far or don't defeat the enemies within the time limit, the meteorite will lose energy, and Salvage Progress will decrease.
After the salvaging process is successfully completed, you may choose to spend 20 Original Resin to salvage the Meteorite Remains. Doing so will obtain you some Fading Star's Might as well as character Companionship EXP. You may also claim additional rewards from the event screen after salvaging set amounts of Meteorite Remains.
These salvage missions will come with different difficulty levels that you can choose from according to your World Level. You'll find the indicated locations of the meteorites on the Map below.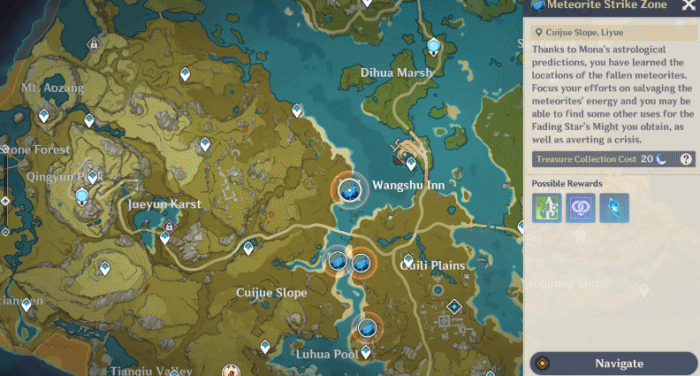 Tagged:
adventure rank
android
anime
celestial energy
co-op
cooperative
cross platform
cross play
crown of sagehood
element
elemental
elemental burst
elemental skill
elements
event
fading star's essence
fading star's might
fantasy
fischl
gacha
gacha system
genshin impact
genshin impact event
guyun stone forest
ios
jrpg
katheryne
manga
meteoric wave
microsoft windows
miHoYo
mondstadt
multiplayer
november
november 2020
online multiplayer
open world
passive skill
pc
pc game
PlayStation 4
primogems
psn network
qingce village
roadmap
role playing game
rpg
star of deceitful dreams
star of destiny
starfell valley
support
teyvat
the crisis deepends
the Water Reveals
unknown star
unreconciled stars
v1.1
version 1.1
What the Skies Conceal
wishes
xiao
xinyan
yaksha
zhongli