Animal Crossing: New Horizons – Winter Update
Animal Crossing: New Horizons is knocking it out of the park with these seasonal updates. We've had a swimmingly good time in the Summer Wave update, spooky pumpkin fun in Fall and now we're celebrating the holidays in style with this Winter update. We've got two upcoming seasonal events which will come with plenty of appropriately themed festive furniture and activities. The update is coming new features and enhancements such as home storage expansion, reactions, hairstyles save data transfers and more.
The update will commence tomorrow on November 19th and when you do you'll be receiving a Yule Log furniture item. Here's everything we know so far about Animal Crossing: New Horizons Winter Update.
Turkey Day Event – November 26th
Franklin Turkey chef extraordinaire will be visiting your island on Turkey Day. To avoid getting himself cooked up for dinner, he'll ask you to collect ingredients to cook up special holiday dishes. Help him out by collecting ingredients to go into dishes and receive thank you gifts as a reward from Franklin. Not many details are known about the event prizes yet but judging by the trailer, it seems we'll be getting some food items to take home with us for decoration. Ingredient-wise this seems like a good place to use all those extra pumpkins you've collected.
Toy Day Event – December 24th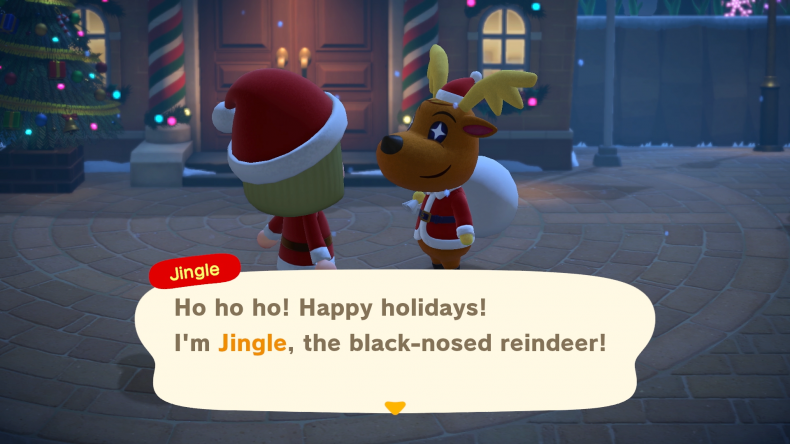 From the 1st to 25th of December, your New Horizons island will be geting a festive makeover. Shake the decorated trees for ornaments that will allow you to craft holiday furniture recipes. Nook's Cranny and Able Sisters shop will also be joining in the fun, stocking toys and holiday-themed clothing during this festive season as well!
On the 24th Jingle, the black-nosed reindeer will pay a special visit to your island for Toy Day! Jingle will need your help spreading the holiday fun, so you'll be able to play as Santa. Go around the island giving gifts and spreading cheer to all of your villagers! After you help him deliver all of his holiday gifts to everyone, Jingle will reward you with a special gift.
New Year's Eve Event – December 31st, 7 pm
Between December 26th and the 31st New Year's Eve, festive items will become available for sale. As far as we know there will be four New Year's items pictured above in the form of Sparkling Cider, Twelve Grapes, Berliner Pfannkuchen and Toshikoshi Soba Noodles. Note that these details were only reported on the Japanese website, so the names may be slightly different.
The countdown with your island residents to toast in the New Year will begin at 7 pm on December 31st.
Island and Resident Data Transfers
The much-requested save data island transfer feature is finally coming to Animal Crossing: New Horizons. For those of you who have lost/broken your Nintendo Switch. Or are simply wanting to move because you've upgraded your system, this feature is for you! The island transfer feature will enable you to move your user save data, along with the island itself and all the residents, to another system. This service will be facilitated by the free Island Transfer Tool app in Nintendo eShop. For players who are not the island's Resident Representative, a single-player transfer feature allows you to transfer resident data to another system. This includes your resident's name, appearance and equipment, along with your inventory, home and storage.
Home Storage Upgrade
Finally. A Home Storage feature that will expand your home storage from 1600 to 2400 slots! After expanding your home to its largest size and paying off all your Tom Nook debt that sneaky raccoon has one more feature to sell you. Apply for a home storage expansion by speaking to Tom Nook at Resident Services.
Visit Random Islands In Dreams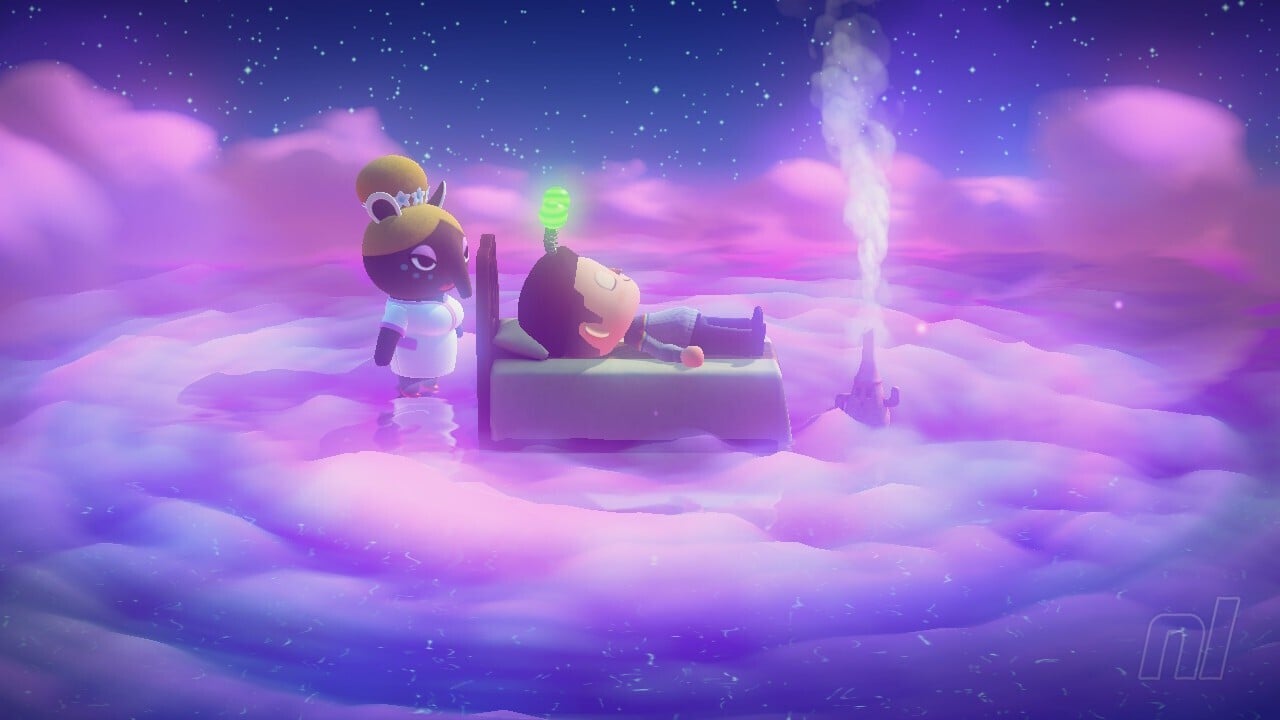 Back in August ACNH gave us the ability to dream and visit other people's islands. To do that you have to get a dream address from the person you want to visit. It's been a fairly popular feature allowing people to show off their islands without having to live coordinate. Not to mention keeping an eye out for flower thieves you know who you are. Now instead of putting in a specific address, you'll be able to choose to visit a random island. Opening up new vistas of inspiration for your own island customizations.
New Reactions And Hairstyles
Nine new Reactions and six new hairstyles are coming in this new update! They can be redeemed with Nook Miles at the Nook Stop terminal in Resident Services.
Next Update – Late January 2021
Just another reminder that there are only 6 weeks left in 2020! This Winter update will span all of the festive season. And by the time late January 2021 comes around again, we'll be ready for the next update. We don't know any information about this yet but in the image is Pave who hosts the Festivale (Carnivale) event.
For more Animal Crossing: New Horizons articles and game guides be sure to click here for more. If you haven't gotten all your fall and mushroom furniture now's your last chance to get them before December comes!
Tagged:
2020
acnh
animal crossing
animal crossing events
animal crossing furniture
animal crossing guide
animal crossing new horizons
christmas
costumes
dream suite
dreams
event items
festive season
franklin
game guide
gifts
hairstyles
home storage upgrade
island and resident data transfers
jingle
new horizons
new year 2021
new year's eve
next update
nintendo
nintendo game
nintendo switch
nook's cranny
november
november 2020
presents
pumpkin
pumpkins
reactions
resident services
seasonal
seasonal items
seasonal update
thanksgiving
tom nook
toy day
turkey day
winter event
winter update
yule log