Genshin Impact – How To Get More Wishes
Genshin Impact is by far one of the most forgiving gacha games I've played and you can get pretty far without buying into the system. Although if you'd like to we're going to explain that here as well. The Genshin Impact gacha system is called Wishes, essentially you wish for new characters and weapons and the gods send you some random blessings. Or so that's how I think it works, I've just been speed flipping through all the lore. I mean I love this game but man is there a lot of talking.
Wishes are essential to getting the best weapons and characters in Genshin Impact. And while you'll probably earn a good amount of free wishes on your own, here are some ways to significantly increase the number of wishes you get.
How To Earn and Spend Primogems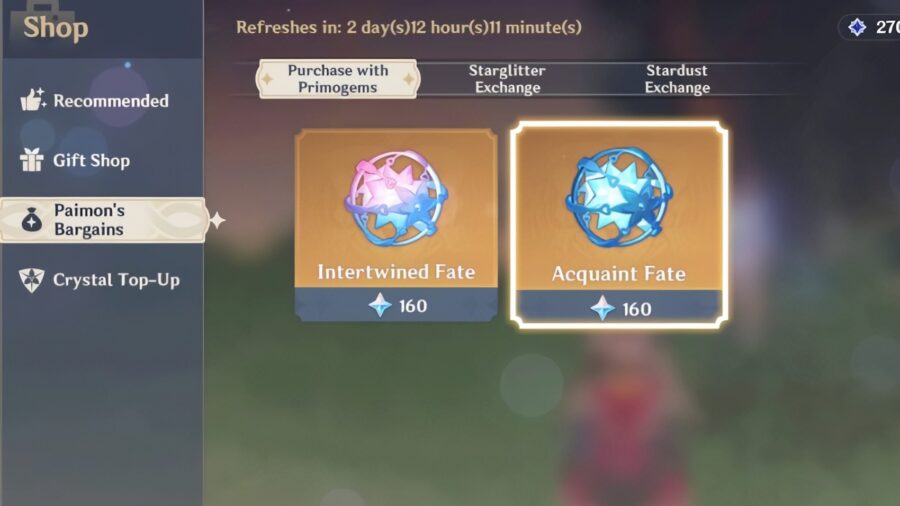 The best way to get more wishes is to earn Primogems, the game's primary currency. You'll be getting random amounts of Primogems for almost everything you do, opening chests, completing tasks etc. If you're playing this game frequently expect to earn a few thousand a month just by following quests and doing daily commissions.
Daily commissions are unlocked after reaching Adventure Rank 12. You can do four dailies for the Adventurers' Guild from the Quest menu after each daily reset. If you do all four dailies for 30 days straight, you will earn 1,800 Primogems, which equals 11 free wishes.
Each Wish can be exchanged for 160 Primogems in 'Paimon's Bargains' in the Shop menu.
Buy Crystals For Wishes
As with all gacha games, the easiest way to get the results you want is by spending real-life money. But in Genshin Impact, you can't buy Wishes directly. Instead, go to the Shop in the main menu and then to the Crystal Top-Up, where you can buy Genesis Crystals. Use these to get Primogems, which you can in turn use to buy Fates/Wishes.
Right now there's a card for sale called 'Blessing on the Welkin Moon' that costs USD $4.99. By buying this you'll be rewarded with 90 Primogems just for logging in everyday for a month. As well as a gift of 300 Genesis Crystals that can be converted into Primogems.
Another option is that when you reach Adventure Rank 20, you will also be able to buy a premium Battle Pass. The Battle Pass will grant you large quantities of Primogems.
Check Your Adventurer Handbook & Achievements
If you think you've run out of things to do today to earn Primogems, be sure to check your Adventurer Handbook. In the experience menu in the adventurer handbook, you can find a variety of tasks given by the Adventurers' Guild, which reward Primogems for completing them. That and just progressing through your Adventure Ranks will give you some nice rewards.
The same goes for the achievements menu. Complete the written achievements for various rewards and Primogems. There are 14 in all, so this is a great way to get the currency you need for wishes. 
Open Chests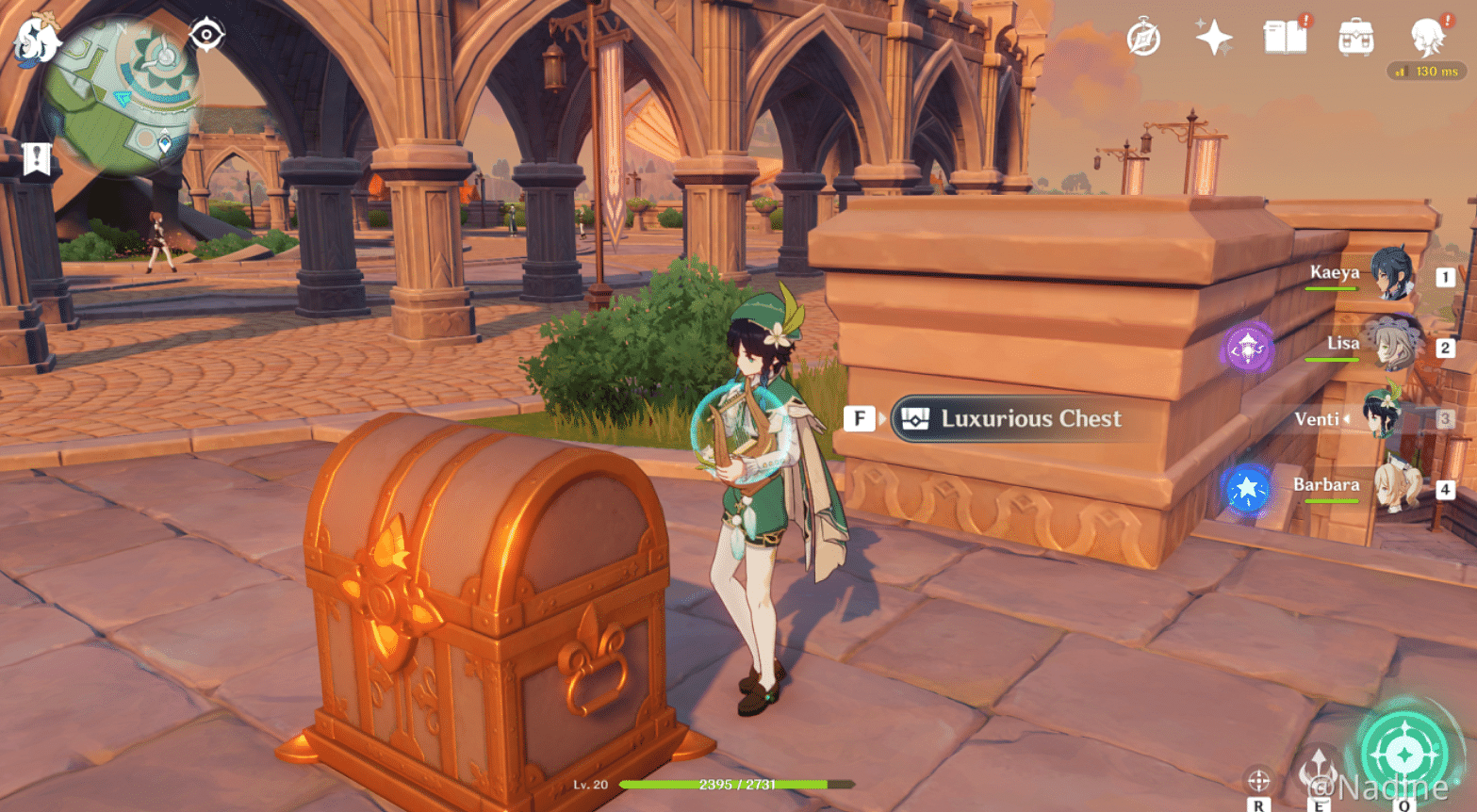 There are four types of chests scattered around Genshin Impact. Each type will give you a certain number of Primogems:
Common chests: 0-2 primogems
Exquisite chests: 2-5 primogems
Precious chests: 10 primogems
Luxurious chests: 40 primogems
Discover All The Teleport Waypoints
There are 70 teleport waypoints in Tyavat, including the nine Statues of the Seven. Discovering one teleport waypoint will grant you 5 Primogems, so discovering them all will give you 350 Primogems total.
Go Through The Spiral Abyss
The Spiral Abyss unlocks at Adventure Rank 20. This is a special type of Abyssal Domain that can be entered at Cape Oath. By completing one-time star bounties at floors 1-8, you will earn 2,400 Primogems, which equals another 15 free wishes.
Exchange Masterless Stardust
There's almost too much currency in Genshin Impact to keep track of. Honestly, I didn't even realise Masterless Stardust was currency until about a week into the game. Masterless Stardust can only be obtained from wishes as a random drop. Which you can use to exchange for more wishes but do note that you can only purchase five of each per month, which is honestly just a fraction of the Stardust you should be earning. I don't know why there are so much roundabout currencies, but whatever works.
You can exchange the Stardust at 'Paimon's Bargains' tab of the Shop menu. Purchase Intertwined Fate and Acquaint Fate for 125 Stardust to buy more wishes.
Participate In Events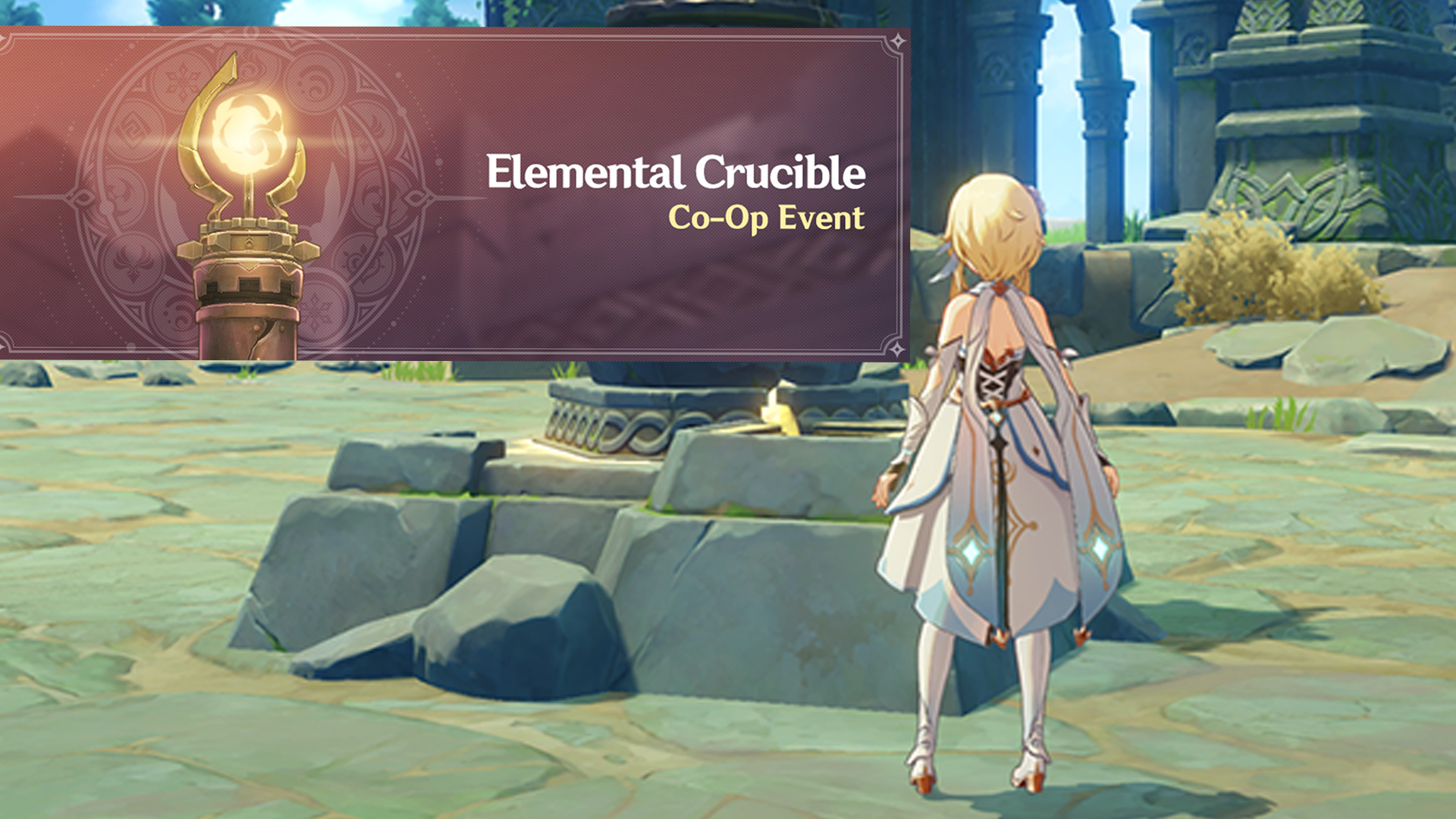 Events take place regularly in Genshin Impact. Follow the Genshin Impact social media pages to take part in these events and earn rewards. MiHoYo has said that they plan on hosting new events every six weeks, with the first event, Elemental Crucible, happening right now. 
If you found this useful you may enjoy our other Genshin Impact guides! We've got one to teach you about elemental combinations, our best weapon guide and best team build guide.
Tagged:
achievements
acquaint fate
adventure rank
adventurer handbook
adventurers guild
android
chests
crystals
events
fantasy
free wishes
gacha
gacha game
gacha system
genesis crystals
genshin impact
intertwined fate
ios
jrpg
lootbox system
masterless stardust
microsoft windows
miHoYo
mobile game
nintendo switch
open world
paimon
paimons bargains
pc
pc game
pc gaming
PlayStation 4
primogems
ps4
role playing game
rpg
spiral abyss
waypoints
wishes