Cryo Team Build
Chongyun [Carry] – Cryo
An exorcist who roams the land with Liyue as his base of operations. As the heir to a clan of exorcists, his powers of exorcism are far beyond the norm: his mere presence is sufficient to scatter evil spirits.
This build empowers Chongyun's Normal Attack damage output, which will be converted into Cryo damage thanks to his Elemental Skill. Although probably worse, you can replace the Gladiator's set with Glacier and Snowfield.
Weapons
Wolf's Gravestone – Increases Base ATK by 20/25/30/35/40%. On hit, attacks against enemies with less than 30% HP increase all party members' Base ATK by 40/50/60/70/80% for 12s. Can only occur once every 30s.
or
Serpent Spine – Every 4s a character is on the field, they will deal 6% more DMG and take 3% more DMG. This effect has a maximum of 5 stacks and will not be reset if the character leaves the field, but will be cleared when the character takes DMG.
Artifact Sets
Gladiator's Finale – ATK +18%. If the wielder of this artefact set uses a Sword, Claymore or Polearm it increases their Normal Attack DMG by 35%.
Kaeya [Burst] – Cryo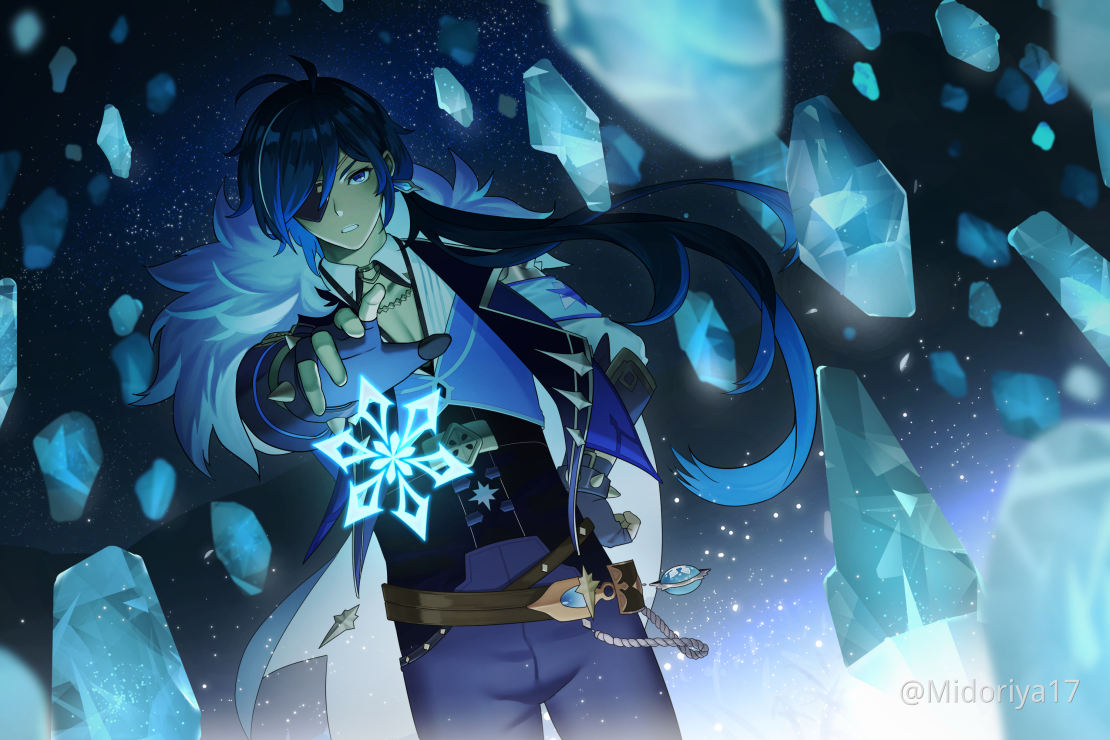 Kaeya is an adopted son to the Ragnvindr Family, the renowned tycoon winery. Currently serves as the Cavalry Captain of the Knights of Favonius, trusted by Grand Master Jean. You can always count on him to solve any intractable problems.
This build empowers Kaeya's Elemental Burst ability which procs multiple times, leading to very consistent elemental reactions and damage. This build becomes incredible with Constellation level 6.
Weapons
The Alley Flash – Continuously sprinting for at least 1s increases ATK by 28% for 6s. This effect cannot stack.
or
The Flute – Normal or Charged Attacks grant Harmonic on hits. Gaining 5 Harmonics triggers the power of music and deals 100/125/150/175/200% ATK DMG to surrounding enemies. Harmonics last up to 30s, and a maximum of 1 can be gained every 0.5s.
Artifact Sets
Noblesse Oblige – Elemental Burst DMG +20%. Using an Elemental Burst increase all party members' ATK by 20% for 12s. This effect cannot stack.
Venti [Support] – Anemo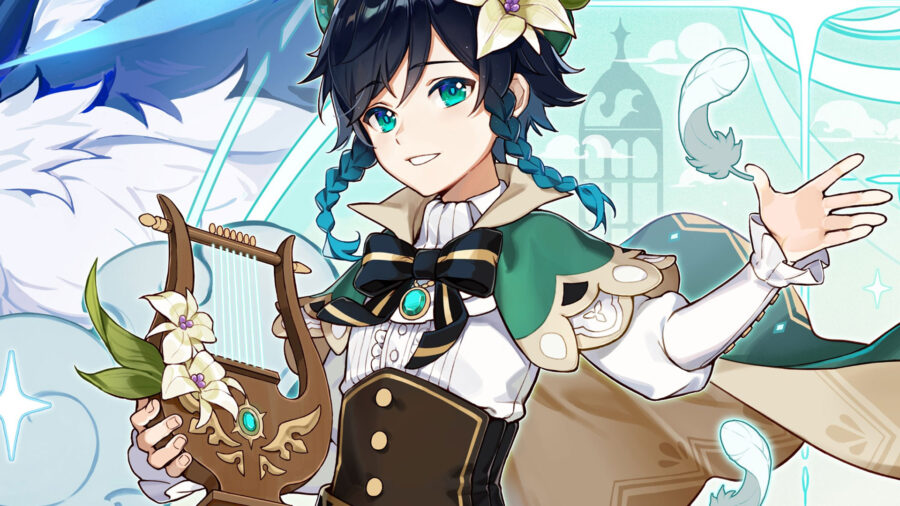 A bard that seems to have arrived on some unknown wind. He has a mischievous attitude but has quite a bold character, not fearing to insult or ignore those who are supposedly powerful.
This build empowers Venti's Anemo and Swirl damage, while simultaneously reducing enemies' Elemental RES for the rest of your party. However, if you decide to go with the Royal Bow or Sharphooter's Oath you will be building on Venti's Aimed Shot. It will fire every 10 seconds and take advantage of the extra 2 arrows from his first constellation, Splitting Gale.
Weapons
The Stringless – Increases Elemental Skill and Elemental Burst DMG by 24/30/36/42/48%.
or
Royal Bow – Increases Aimed Shot DMG by 100%. Can only occur once every 10s.
or
Sharpshooter's Oath – Increases DMG against weak spots by 24/30/36/42/48%.
Artifact Sets
Viridescent Venerer – Anemo DMG Bonus +15%. Increases Swirl DMG by 60%. Decreases opponent's Elemental RES to the element infused in the Swirl by 40% for 10s.
or
Wanderer's Troupe – Elemental Mastery +80. Increases Charged Attack DMG by 35% if the character uses a Catalyst or Bow.
or