Animal Crossing: New Horizons – Fall Update
Is it Fall already?? It feels like just moments ago we were celebrating Animal Crossing: New Horizons' Summer update. Damn this year is flying by but I guess in some ways that's a good thing. On September 30th Animal Crossing: New Horizons will be updated with all sorts of lovely spooky-themed updates as well as a Halloween event. For the full list and details on the spooky furniture set be sure to check out this guide. We're also getting new costumes, decorations and a brand new mechanic – farming. Ready or not Fall here we come!
Farming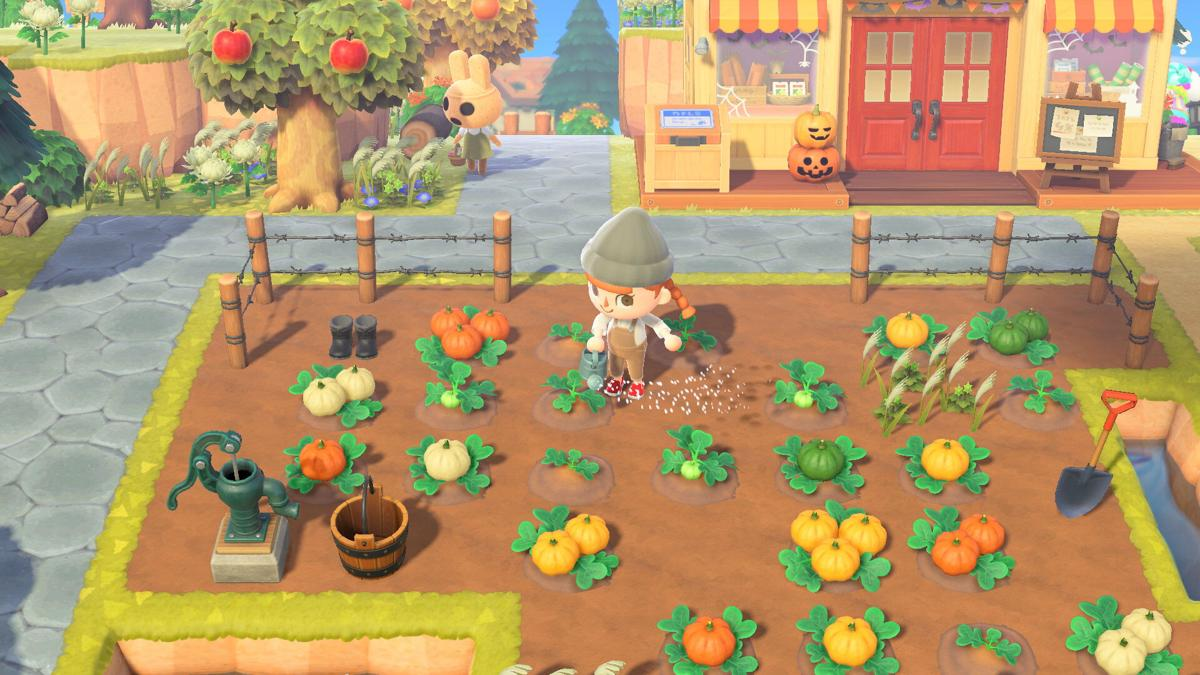 We teased this back in April after Ninji's big datamine and it looks like it's coming to fruition now. Pardon the pun. As seen in the above the trailer, it looks like players will be able to grow and harvest pumpkins from their very own pumpkin patches. The datamine teased cooking but it looks like we won't be seeing that mechanic in this patch. Instead, you'll be able to use the pumpkins to create seasonal decorations – such as stacks of pumpkins, bat-and-pumpkin arches and more. To start your garden buy pumpkin seeds from Leif year-round or at Nook's Cranny in October. Once planted in the ground on your island, pumpkins will need to be watered frequently to produce the best results.
This is huge news because there's never been a gardening mechanic before in the Animal Crossing series. In our previously reported datamine, other vegetables that could become available in the future are – tomato, wheat, sugar cane, potato and carrots. Exciting!
Halloween Event
Pumpkins are just the beginning of the Halloween-themed festivities coming to your island. When Halloween night arrives on Oct. 31, after 5 p.m., neighbours will gather in the newly decorated spooky plaza. Where Jack, the "czar of Halloween" will be visiting. Give Jack lollipops and candy to earn spooky in-game rewards.
Before that happens be sure to start stocking up on candy early and save some candy from your neighbours too. One piece of candy can be purchased per day inside the store's cabinets. So be sure to collect it daily in the lead-up to Halloween. And of course, it wouldn't be Halloween without an appropriate costume so be sure to dress up! Your neighbours definitely will. During the month of October, Able Sisters will be stocking a bunch of costumes. And if you want to take it up a notch you can even buy body paint and coloured eye contacts by exchanging your Nook Miles.
Revisit Dreams
In Animal Crossing: New Horizons' last Summer Update – Wave 2, Nintendo introduced to us the world of dreaming. When you dream you can enter the dream realm and visit other people's islands. The dream world is less restrictive than the real world and you'll be able to explore to your heart's content in there. This way you can show off your island to everyone without strangers messing around in there. With this Fall update, you can now make a list of your favourite dreams to revisit some of your favourite islands.
NookLink App
The NookLink App is great for quickly typing and sending messages in game from your phone to the Nintendo Switch. With the new update you can now also preform Reactions in-game as well. Just in time because there are some new ones to collect for Halloween. Think spooky.
Ring Con Furniture Gift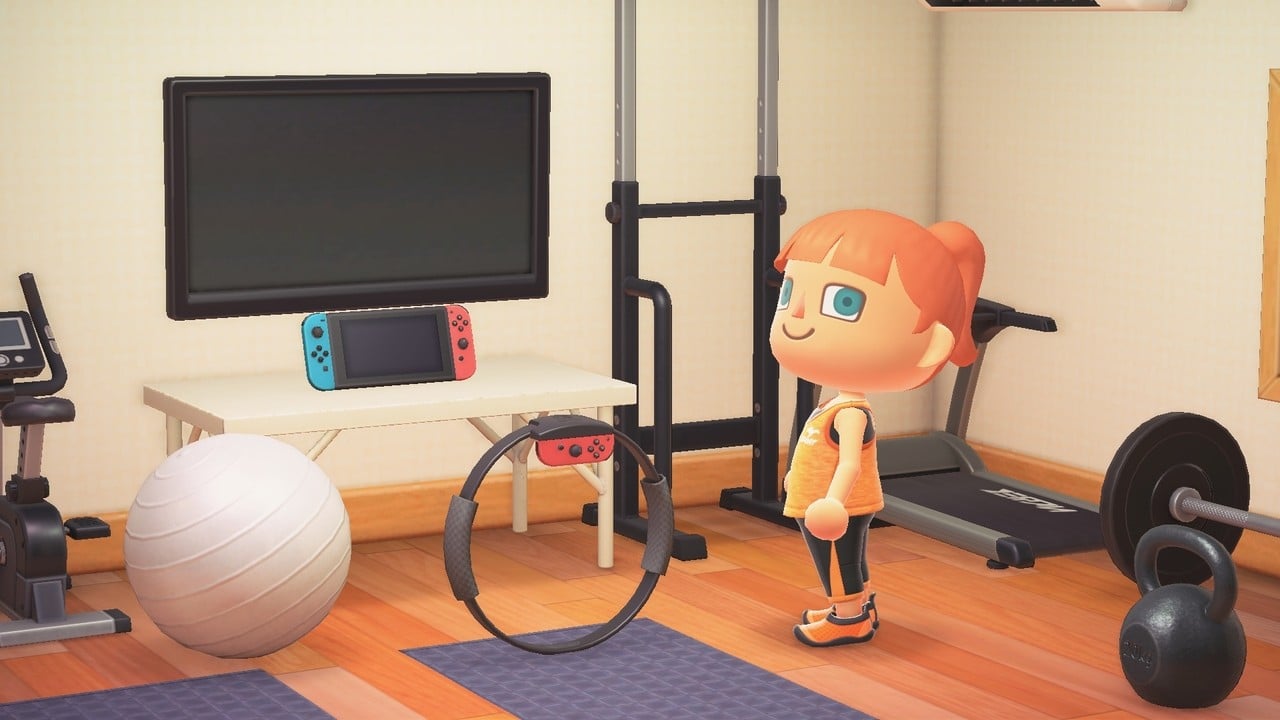 As with every other major new update for Animal Crossing: New Horizons, a special new gift will be distributed to all players after installing the Fall Update. This time around, Nintendo will be sending a fun new Ring Con furniture item resembling the special controller packaged with Ring Fit Adventure for Nintendo Switch. It's certainly not as exciting as the Fireworks Wallpaper or Snorkel, but I think it'll look great in my home gym.
Next Update – Late November
Nintendo has given us a small sneak peek at the next update ahead as well. Much like we expected, the next update for Animal Crossing: New Horizons will arrive in late November. We don't know exactly what will be contained in the next update, but Nintendo has provided a few hints as usual by sharing images of past special characters Franklin and Jingle on the screen. Long-time players of the Animal Crossing series will know, that's a clear signal for both the Harvest Festival Event for Thanksgiving and the Toy Day Event for Christmas.
For more Animal Crossing guides be sure to check them out here. And if you're excited about Halloween be sure to check out our Spooky furniture guide as well!
Tagged:
2020
acnh
animal crossing
animal crossing events
animal crossing furniture
animal crossing guide
animal crossing new horizons
candy
costumes
dream suite
dreams
event items
fall event
fall update
game guide
gardening
halloween
jack
lollipop
new horizons
next update
nintendo
nintendo game
nintendo switch
nook's cranny
nooklink app
october
pumpkin
pumpkins
reactions
ring con
ring fit
seasonal
seasonal items
seasonal update
september
trick or treat