SoS: Friends of Mineral Town – All Power Berry Locations
If you're a fan of games like Stardew Valley and My Time at Portia, then you're going to love Story of Seasons: Friends of Mineral Town. In this game, you're in charge of a modest farm in Mineral Town. Every day you wake up, water your crops, brush your animals, make some gold – rinse and repeat. It's a hard day's life for an honest farmer and that's why you're going to need as much stamina as you can get.
While planting crops is all well and good in theory (for our max profit crop guide click here), after about what feels like 5 mins of watering some crops your poor farmer is likely to get tuckered out pretty easily. That's why you're going to want to priorities finding Power Berries to increase your energy bar. There are a total of 10 Power Berries in Story of Seasons: Friends of Mineral Town, some will be easier to get than others but you're going to want to prioritise getting them all.
From The Harvest Goddess
Near the Hot Springs is a pool of water where the Harvest Goddess lives. Toss in a gift and she will appear to accept your offering. Try and do this daily with offerings that she likes to push her affection up to 4 hearts. The easiest, in this case, would just be the flowers you find on the mountain. You should be able to reach the required level of affection by giving her gifts for 10 days.
Found Tilling The Soil On The Farm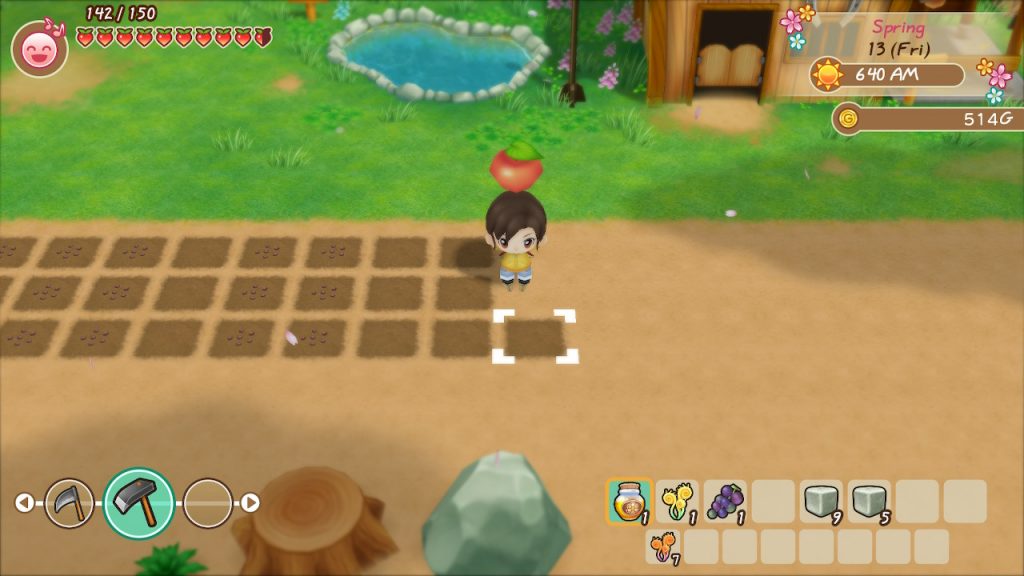 Unfortunately to find this Power Berry is a little random. While you're farming and tilling the soil your farmer may accidentally dig up a hidden Power Berry. I wouldn't advise purposely going to look for this, as you'll probably chance upon it along the course of the game.
Exchanged At The Horse Races
The Horse Racing Festival or Spring Derby happens every Spring 18 in Mineral Town. During the first year, you won't be able to compete as you won't have a grown horse by then, but you can still bet on the races. There are a total of three races during the Horse Festival and you can bet on which horse you think is going to win. There's no real formula to this as it's a bit random but hopefully, you'll be able to win some vouchers! Exchange 900 Medals for a Power Berry.
If you miss this out in Spring you can enter the Autumn Derby on the 18 as well.
Win The Spring Derby
If you weren't able to get a Power Berry in your first year of Spring you can always try again next year. Hopefully by this time you also have an adult horse that you'll be able to enter into the race. Win first place and get yourself another Power Berry! If you bet on yourself when you race your odds can even go as high as 40x, nabbing you a ton of vouchers.
Win The Fetch Fest
Like the Spring Derby, you're going to have to rely on your pets to win you this one, meaning you'll need to wait until at least Year 2 to participate in Fetch Fest. On Spring 31 Zack will come by your farm to check if you want to take part in the festival and if you do you'll have to lend him your chosen pet until the next day.
The minigame to play isn't that hard at all, Fetch Fest simply requires you throwing your frisbee the furthest. You'll have two tries to press A on the green portion of the throwing meter. Win and you'll have earned yourself a Power Berry. For full information about the Fetch Fest and all other events check out our festival guide here.
Bought From The Store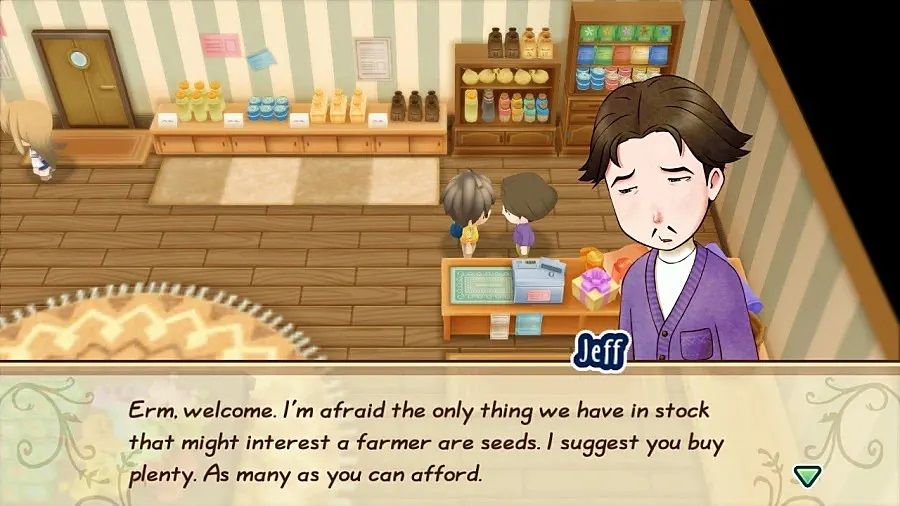 Once you purchase a large bed from Gotts the Power Berry becomes available in the General Store. Don't ask why this happens and what the berry has to do the bed, just know that it does happen.
Found On The 100th Floor Of The Spring Mine
The Spring Mine is located right next to the Goddess lake by the Hot Spring. This is going to take you some time to get to level 100 of the Mine but once you get there just dig around to uncover it!
Found On The 19th Floor Of The Lake Mine
The Lake Mine is only accessible during Winter when the lake freezes over. Like the Spring Mine you'll find it randomly digging through the floor of the mine. In the Lake Mine however it's located on the 19th floor.
Behind The Lake Mine
Thank goodness this one doesn't require as much effort as most, all you have to do is wait until Winter and walk over to the Lake Mine. You should be able to find the Power Berry a littleways behind the entrance.
Fished Out Of The Ocean In Winter
Without any crops to look after you'll likely be spending most of your time fishing or mining. Head out to the dock on the ocean and hopefully you'll be able to fish yourself up a Power Berry. This can only be done in Winter, but any rod will be able to get it.
Bonus: Kappa Berry
There's a bonus Blue Power Berry you can get in Story of Seasons: Friends of Mineral Town, but instead of increasing your stamina is increases your resistance to fatigue. There's only one in the game and you can get it fairly early and easily in the game. In Spring plant some Cucumbers and save a total of 11 to give to the Kappa in the Lake. Simply throw a Cucumber in the lake for him to appear. Do this continuously for 10 Days and he'll give you a Blue Power Berry.
For more of our Story of Seasons: Friends of Mineral Town guide be sure to check out our other articles here!
We've got relationship guides for all the bachelors and bachelorettes. What crops will nab you the most profit each season. As well as a full festival guide for all four seasons – Spring, Summer, Autumn and Winter. Be sure to give them a read if you haven't gotten to them all already!
Tagged:
beginner's guide
blue power berry
cucumber
farming
fetch fest
fishing
friends of mineral town
game guide
harvest goddess
harvest moon
horse racing
kappa
lake mine
mining
nintendo switch
pc
pc game
pc gaming
power berries
power berry
sos
sos fomt
spring
spring derby
spring mine
steam
story of seasons
story of seasons friends of mineral town
summer
winter
xseed games