Animal Crossing: New Horizons – Wedding Event Guide
The whole month of June in Animal Crossing: New Horizons is wedding season! What does that mean? Well, it doesn't seem to involve any marriage per se, yours or anyone else's. But you will be helping out the cutest llama couple celebrate their wedding anniversary. And getting a bunch of wedding furniture, items and clothing to boot.
Starting The Wedding Event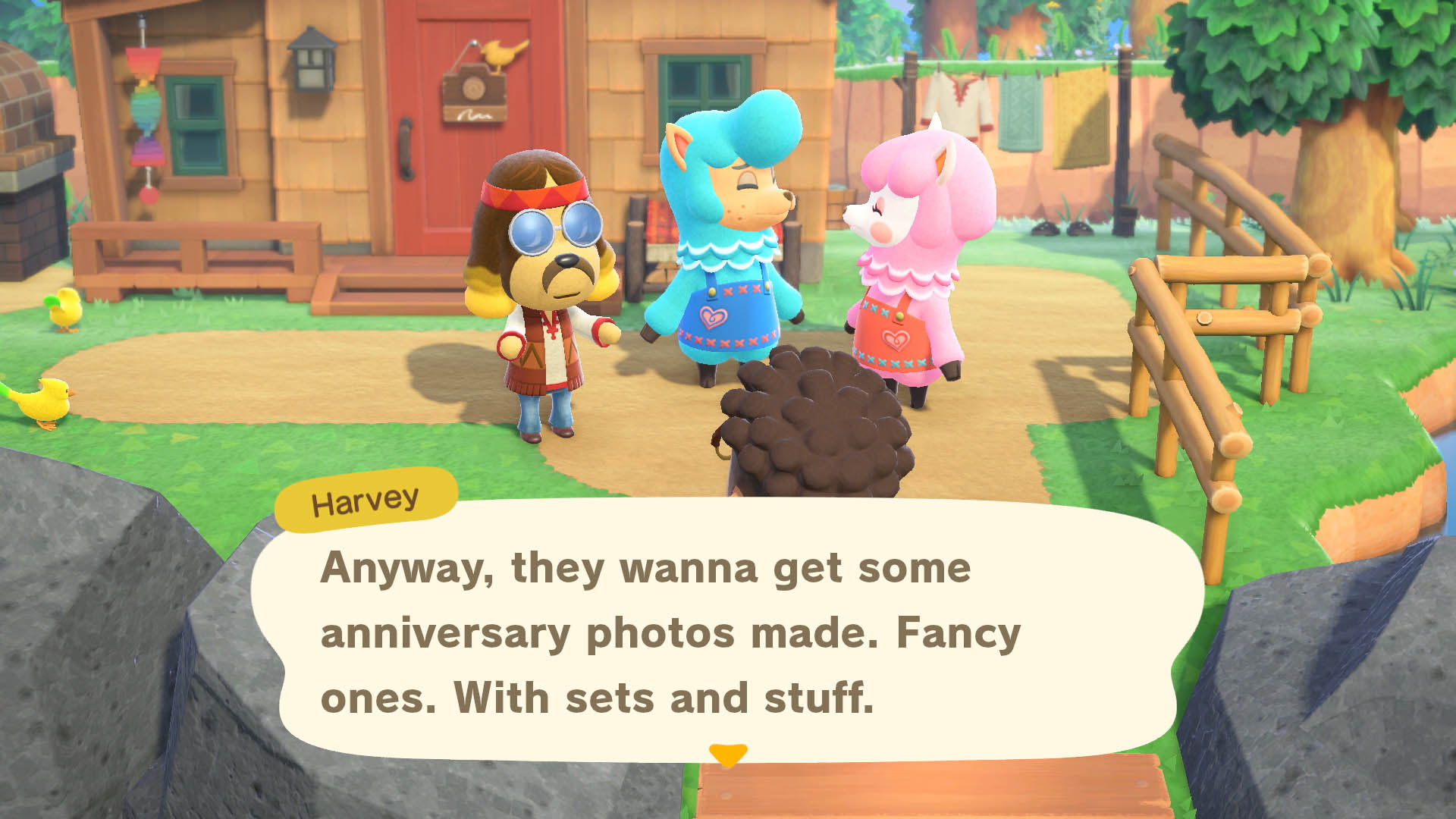 On the first of June or whatever day of this month that you're starting to play Animal Crossing. You'll get a phone call from creepy Harvey, inviting you to help him on his murder photo island. Dude the first time I was invited there I just knew he was kidnapping animals and stringing them up in there.
Reach perv island by taking a flight from the airport. There you'll meet Reese and Cyrus, two extremely cute pink and blue llamas celebrating their wedding anniversary. They've asked you to be part of the celebrations by helping out with their anniversary photo session.
Decorating The Venue
Set up the wedding photoshoot like you would decorate your house, by hitting the down on the D-Pad. There you'll find the wedding event furniture as well as access to your own furniture. Do a good enough job by stuffing the room with a bunch of themed items and snap a picture. Reese will then reward you with some Heart Crystals. Algorithms suggest you need about 16 items to score the maximum number of points, it doesn't matter where you put them.
So the venue lets you decorate however you want, which of course led people to doing this. And this. Heart Crystals
Heart Crystals are the special currency for the wedding season that can be exchanged for wedding-themed items. You can play this event every day in June. Getting a maximum of 11 Heart Crystals for the first seven days and 15 for the days after that.
There are 24 items in the wedding set, but you won't need to do the event for 24 days to get them all. Reese will give you seven items the first week you complete the photoshoot: a Wedding Bench, Wedding Table, Wedding Flower Stand, Wedding Head Table, Wedding Pipe Organ, Wedding Arch, and a Reese & Cyrus Photo Plate. Any remaining items, as well as duplicates of what Reese rewards you with, will be available to purchase with Heart Crystals.
Some sources are reporting that you will get both the Wedding Wand and Wedding Fence DIY recipes on the seventh day after you completed a photoshoot six times. Talking to Harvey will give you the fencing. Completing the photoshoot again and talking to Cyrus will give you the Wedding Wand.
Complete List Of Wedding Items
Bridal Veil
Brown Wedding Flooring
Brown Wedding Wall
Cake Dress
Green Wedding Flooring
Green Wedding Wall
Reese & Vyrus Photo Plate
Wedding Arch
Wedding Bench
Wedding Cake
Wedding Candle Set
Wedding Chair
Wedding Decoration
Wedding Flower Stand
Wedding Head Table
Wedding-party Wall
Wedding Pipe Organ
Wedding Pumps
Wedding Shoes
Wedding Table
Wedding Tuxedo
Wedding Welcome Board
White Wedding Flooring
White Wedding Wall
Tagged:
acnh
animal crossing
animal crossing event
animal crossing new horizons
cyrus
event
event items
furniture
game guide
harv
harvey
heart crystal
heart crystals
items
june
June 2020
new horizons
nintendo
nintendo switch
photopia
reese
wedding
wedding event
wedding season