Animal Crossing: New Horizons – Summer Update
It's summertime and Animal Crossing: New Horizons is celebrating by adding a very important new feature – swimming! Because nothing screams summer as the hot sun, the warm beach and swimming. That is unless you live here in the tropics where it's basically summer every day. Now, this new patch is called the summer update but our friends in the Southern Hemisphere will be getting to go swimming too. Albeit a little colder.
The ACNH summer update will also include a host of brand new activities and most importantly new furniture to collect. Yay! This is coming free on July 3rd for everyone that have already purchased ACNH. The swimming update was already leaked by dataminer Ninji here in our last "upcoming features" article. But Nintendo has officially announced some other information for the patch, so if you're ready to let's divebomb in.
Swimming & Diving
Before you dive into that sparkling blue ocean it's safety first because you're going to need a wetsuit. We don't want anyone catching hypothermia. Currently, a sleeved and a non-sleeved Wet suit have been confirmed, so our Southern Hemisphere friends can go for the full-body Wet Suit and stay safe and snug in their winter waters. According to some data mining and references to Animal Crossing: New Leaf, the wetsuits will retail for 3000 bells each, or 800 Nook Miles.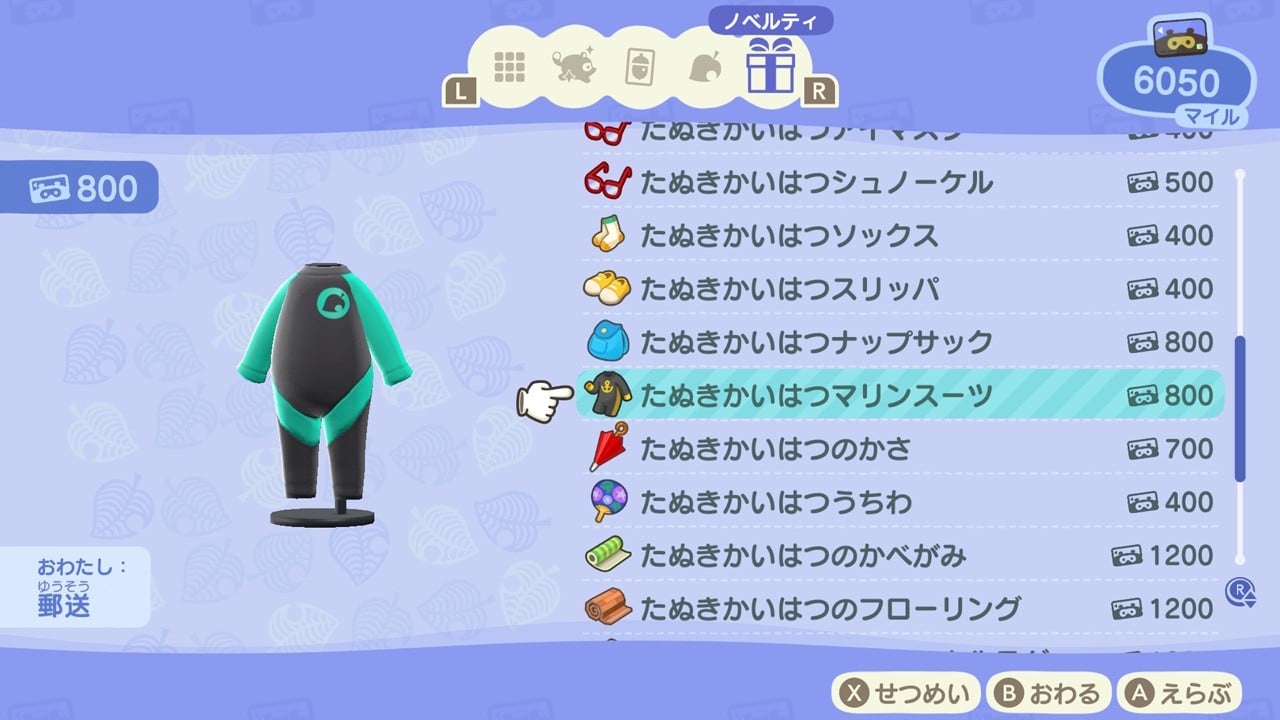 Put on your Wet Suit and dive straight off the pier, rocks or beaches by pressing A. Swim around and you'll notice shadows and bubble underneath you on the ocean floor. These are deep-sea creatures that you're able to catch while swimming. Simply hover over them and dive down by pressing Y. but you'll also be able to dive by into the depths of the ocean by hitting Y. Like with the other marine animals you've fished up, you're able to donate these little guys to the Museum.
Pascal & Mermaid Furniture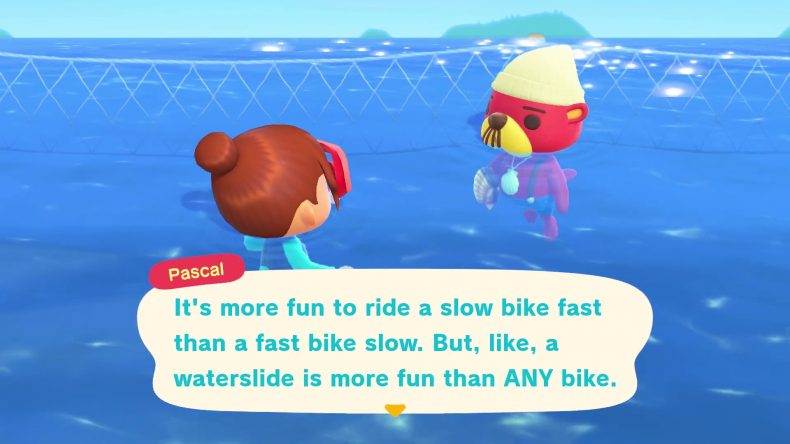 Veterans of the Animal Crossing series will remember the adorable philosophising otter Pascal. Whenever you find one of his favourite treats -the scallop he'll appear and share one of his mermaid-themed DIY recipes. This should fit in well with all the summer shell recipes you should be collecting now. To get that underwater room fitted just nicely.
Pirate Gulliver
Gulliver is back to being washed up on shore but this time he's sporting a slightly different look. Looks like he's traded his old shipmates for a place on the Jolly Roger, if his new pirate digs are any indication. It seems like things aren't going so well with this crew either and you'll need to help him out by finding his phone parts. Fix him up and he'll reward you with some special Gulliver-themed items.
Tanabata Holiday
Now for something a little less sun and surf related. On the 7th of July Animal Crossing: New Horizons will celebrate the Japanese holiday – Tanabata. Tanabata, also known as the Star Festival celebrates when the deities Orihime and Hikoboshi meet in the sky. During this festival people in Japan write their wishes down on a piece of paper to hang on a bamboo tree. Like most other holidays, no major proper 'event' is planned, but there will be a special limited-time Tanabata item to purchase at Nooks.
I can't wait for the next update! And according to Nintendo, there'll be another one coming to us in early August. While a few official details were given we do know that the month of August will bring with it a Fireworks Festival. As well as other 'seasonal events'. Stay tuned right here for more Animal Crossing: New Horizons guides and updates!
Tagged:
acnh
animal crossing
animal crossing events
animal crossing furniture
animal crossing guide
animal crossing new horizons
august
diving
event items
fireworks show
game guide
isabelle
july
july 2020
museum
new horizons
nintendo
nintendo game
nintendo switch
nook's cranny
pascal
scallop
summer
summer event
summer update
swimming
tanabata
wave one
wetsuit