In reply to Xbox's oversharing of their designs, Sony has decided to tease us with a look at their latest controller, the DualSense. With this, they have formally moved away from the DualShock branding and have committed to "a generational leap with the PS5" as Jim Ryan, President and CEO of Sony Interactive Entertainment had to say today.
DualSense Key Features
1. The Look
Complete redesign of grips, shape and contour. Sony has opted for a move away from their quatro colour shape and has gone for a complete monochrome look of their buttons. The D-pad has received a slight redesign appearing to dip into the centre as opposed to being flat. The grips themselves are more angled and heftier when compared to the Dualshock 4. This should provide a more solid grip for gamers closer the feel of an Xbox controller, which is not a bad thing at all.
2. Lightbars
Lightbars have now moved to the sides of the controller as opposed to on the back or at the top. I really did enjoy the slight redesign of the PS4 controller to have the lightbar appear on the top of the controller so you can actually see the colour without lifting the controller and blinding yourself at night as you play in the dark away from prying eyes. Now the lights create a very nice accent as part of the controller design.
3. Haptic Triggers
Apparently the triggers themselves will have additional haptic feedback which will allow you to "feel when you draw a bowstring" for example. I'm not exactly sure how that will feel in the game but they've also redesigned the whole "rumble" interface of the controller to drive further immersion into the game. I just hope they didn't go for the classic "MOAR SHAKES FOR MOAR IMMERSION" move as sometimes when playing games this is all they
seemed to do.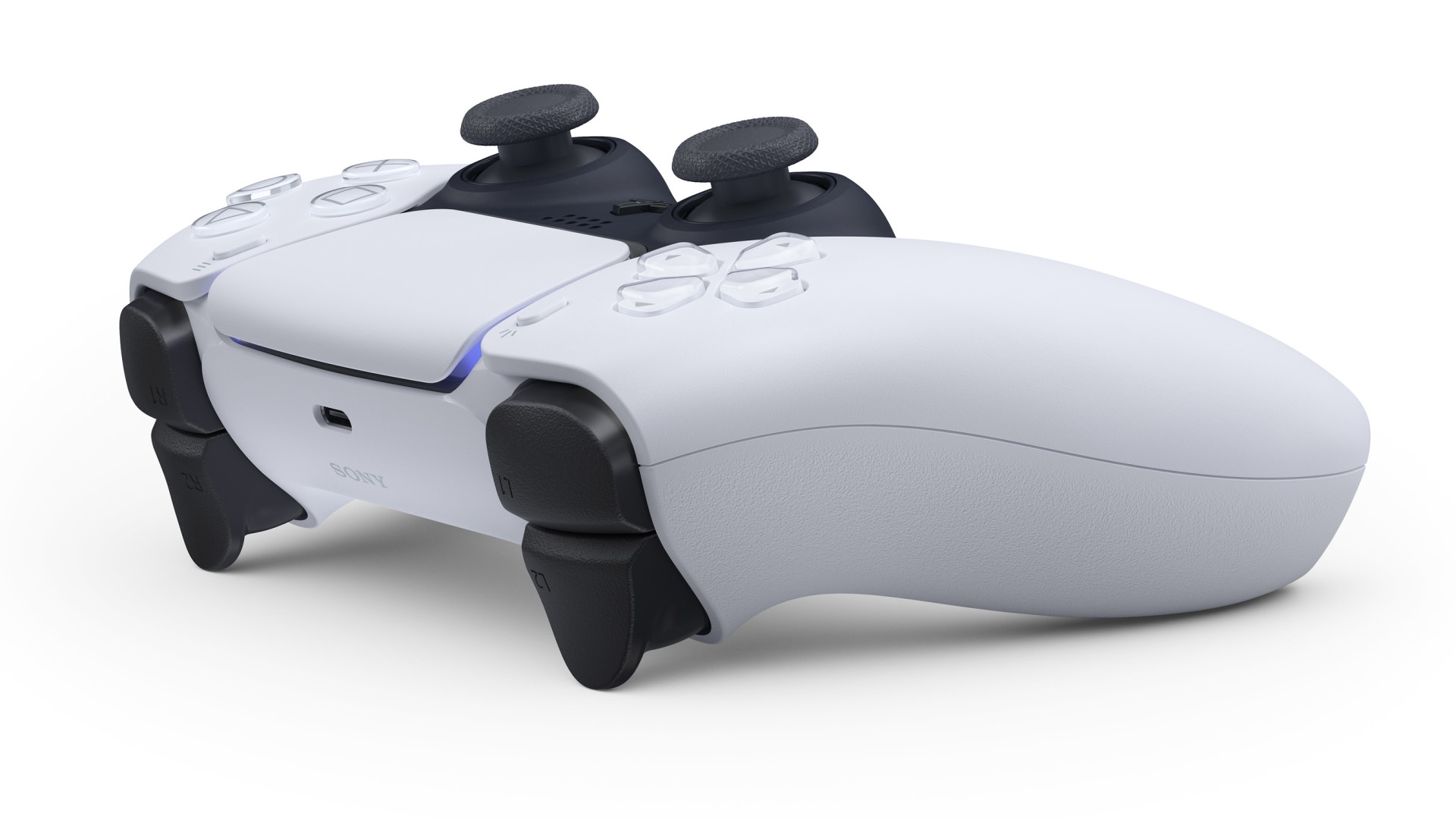 4. Microphone
The DualSense controller has a microphone built it in. Having looked at how players interact with their friends, Sony has decided to put a microphone directly into the controller so you can quickly chat with your buddies though they still recommend that you get yourself a decent set of earphones with mic so you can go into extended sessions of calling each other's mums undesirable names. This is not a feature that I will most likely use as I don't actually play with anyone on console however, I can think of several interesting ways that it can also be incorporated into gaming. Stifled PS5 remake anyone?
5. Create Button
Sony has decided to replace its "Share" button with a "Create" button. More details on this will be coming in the next few weeks. Sony has really prided themselves upon the ease of allowing users to share the content of whatever it is they are playing and allowing direct linking into multiple platforms to make it happen. I can see them expanding heavily upon the
create function to allow you to do more with what you have such as further editing and splicing of content right from the comfort of your chair. Just please Sony, no TikTok integration. We don't need further darkness in this world.
6. Dual Tone Colours
Really liking the stormtrooper feel going into the DualSense but Sony should have committed a 100% with the black rather than opting for their traditional grey. Loving the embossed silver PlayStation logo right in the centre. Unsure if that is the "home" button as well. Below it is a microphone mute button.
7. USB-C
Yes! Now I can finally be a one cable household!
Doubts About The DualSense
Touchpad
Whether they've increased the usage/changed features of the touchpad. The press release makes no further mention of the touchpad other than a reference to it when talking about the positioning of the light bars. I hope that they have increase sensitivity or have found more uses for it in a game as the real estate it takes up is fairly significant given the size of the overall controller.
Colour
This colour. Can we have it in black please?
Battery Life & Weight
Sony has reiterated that its design has focused on keeping the battery life and weight at a manageable level. With additional power-draining features, I hope this remains true. The weight of DualShock 4 was just nice and I hope they managed to keep it in that range.
Whatever the case is, at least their controller didn't end up going in this direction.
Tagged:
controller
controllers
dual sense
dual shock
dualsense
dualshock
dualshock 4
plastation4
playstation
PlayStation 4
playstation 5
playstation5
ps4
ps5
sony
sony playstation
xbox