Everything We're Not Going To Miss From 'Arrow'
Eight years later it's time to say goodbye to the show that kickstarted the whole DC TV Universe, Arrow. For those of you that have been keeping up with the show, you know that the story has had its up and downs. But we can all agree that when it was good it was really good but when it was bad holy crap. Instead of being sad Arrow is over, let's take a look back at everything we're not going to miss.
Young Oliver Queen
Oliver Queen has made a lot of mistakes over his years as the Arrow. But when we first meet him he was pretty much a straight-up serial killer. As in he literally had a book of names with people to kill. He hunted them down and killed them fairly mercilessly I might add. Yes I know he was stuck on that terrible hell island for a long time but he shows absolutely no remorse for his kill streak. Ollie, they could have kids or dependents. It seems like someone else is failing this city. Side note: Young Oliver Queen is a snack.
Sara Lance
What. A. Bitch. First off she goes off on a trip with her sister's boyfriend. Then her sister can't even get pissed at her because she dies at sea. I know it's also Oliver Queen's fault but lying to your sister and running away with him, not cool. I mean a couple of seasons later she's kind of redeeming herself as the leader of the Legends. But when she came back she was kind of a bloodthirsty monster.
All The Flashbacks
The Arrow is a pretty solid TV series, but goddammit is there a lot of flashbacks. Some of them are so pointless and completely ruin the mood of whatever scene is happening. It's unnecessary! It's like the audience is supposed to have the same PTSD that Oliver has with this damn island.
People Should Stay Dead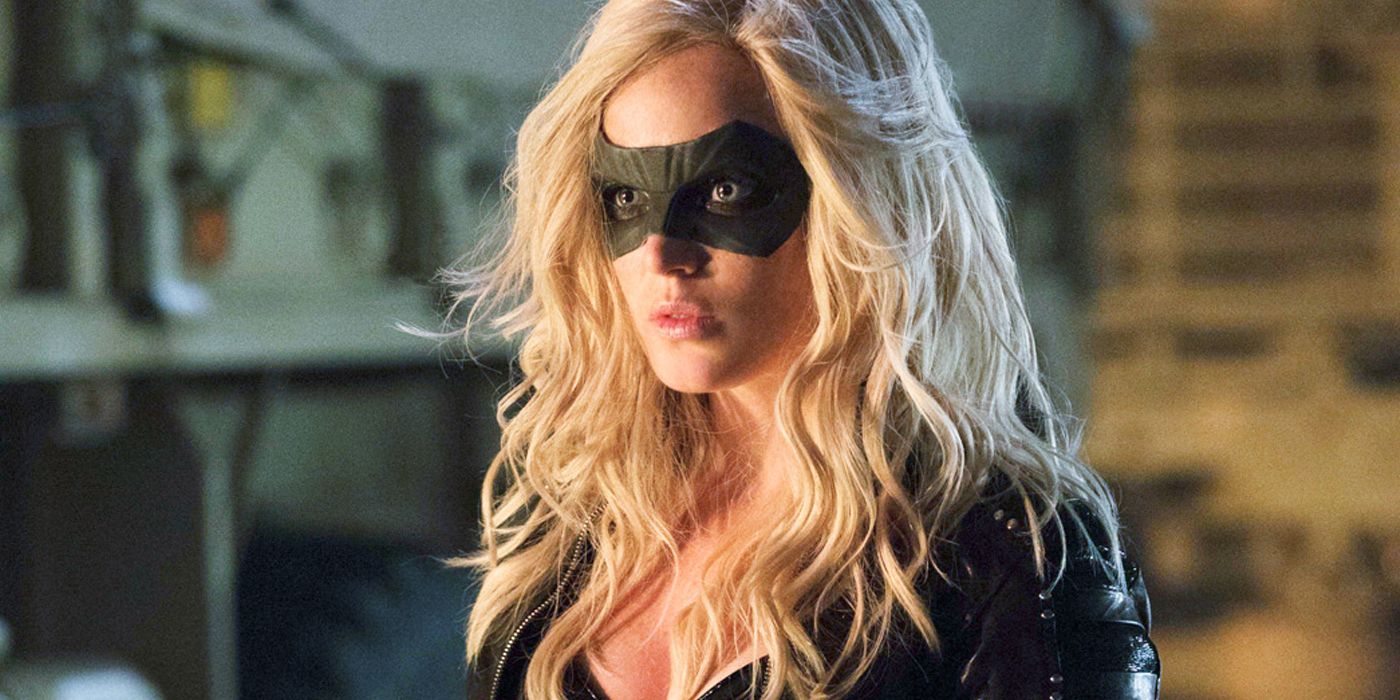 Okay so like most comic book arcs death pretty much has no meaning. But that also means that you don't feel as much when a character dies and come back. Or better yet dies and comes back as an alternate reality version of themselves. I'm looking at you Sara Lance. In fact, there was this season on the Arrow where Sara Lance, Ray Palmer and Andy (John's brother) came back from the dead in consecutive episodes. I mean by the time season 4 rolled around and Laurel died, I just wasn't convinced anymore.
Felicity Drama
Oliver Queen and Felicity Smoak need to chill. In the first few seasons, I was very much Team Felicity but then came some serious red flag, toxic relationship behaviour. Her constant whining, selfishness and melodrama was not okay. They're trying to make her this nerdy, awkward girl but the bitch is straight-up rude. She's constantly belittling Oliver about his choices and his past while she can do anything she wants? Including bombing an entire city and working with some shady hacktivist group.
I can write a whole article about how annoying this chick is. She's the Iris West of the Arrow. Not now, Felicity, I'm trying to watch a DC superhero show, not some teen angst drama. Please get it together you're all like 30 now.
Oliver Really Needs To Trust His Team
We've gone through eight years of the Arrow and in that time Team Arrow has now had two versions. But from the very beginning when he first teamed up with Diggle and Felicity he didn't trust them with the truth. You'd think that after everything he's been through with his teams and what's at stake he'd learn to be more honest. But no, he doesn't respect those around him with important details. No, Ollie needs to be the martyr hero that carries it all on himself so that he's the only one to save the day. It's literally a formula right now, Oliver finds out something bad and keeps it to himself. The bad thing happens and everyone is upset. They stop the bad thing and everyone is happy.
The No-Kill Vow?
Ollie goes on a no-kill spree as often as I 'stop eating carbs'. Borrowing straight up from the Batman himself, this code is broken selectively as often as the Arrow wants. It's actually quite laughable to see him try to take the moral high ground and tell his teammates not to kill when he's the supreme leader of the Murderverse. Also, it makes no sense. He's shooting damn arrows at people – that stuff normally kills or ruptures organs, which will end you in the long run anyway. Then, when he isn't pumping arrows into his opponents, he's bashing their skulls in with his metal bow. Maybe he's not aiming to kill but it does seem like reckless endangerment.
Arrow's Costume
Some superheroes choose masks, costumes or even wigs to conceal their identity. Oliver Queen adopts the Clark Kent – Superman level of energy for his disguise. In the first season, he literally painted a mask on his face and wore a hood. Which more often than not he just sweat through. C'mon mister billionaire, spring for the high-grade waterproof face paint. Additionally, how does the hood actually stay on and keep his identity a secret? If there's a bit of wind in the air, it'll fly off and everyone will see his face. Are you honestly telling us that you wouldn't be able to identify Oliver Queen from that? At this point, the number of people that know he's the Green Arrow is fairly high.
Tagged:
arrow
arrowverse
black canary
crossover
cw
cw arrow
dc
dc comics dc comic
fadeout
felicity smoak
green arrow
john diggle
laurel lance
legends of tomorrow
oliver queen
roy harper
sara lance
season finale
stephen amell
supergirl
team arrow
the cw
the flash
tv series
tv show
white canary