Celebrate Broken Hearts Day On Borderlands 3 This Feb
Broken Hearts Day is upon us! Or some of you may know it as Valentine's Day. If you're not celebrating, heck even if you are, come along and break some hearts in Borderlands 3. Maurice, our resident holiday Saurian is studying human courting rituals. So you'll need to scout out our resident lovesick enemies with their floating hearts. Break them to show him what love is all about. The seasonal Broken Hearts Day event is free and will go live from February 13th to 20th on all platforms.
For those of you that remember the never-ending Bloody Harvest event from last year, you'll be happy to see that this event is only lasting a week. With no annoying fear mechanic, thank god. One month of that? Ghost boy bye.
For this event, all you need to do is shoot the floating hearts above the enemies head. When you break a heart a number of things can happen – the enemy will be temporarily converted to an ally, you'll get a team buff or you'll get some loot. You can also entirely opt-out of Broken Hearts Day from the main menu. A merciful feature born from the neverending Halloween event.
Broken Hearts Day Event Rewards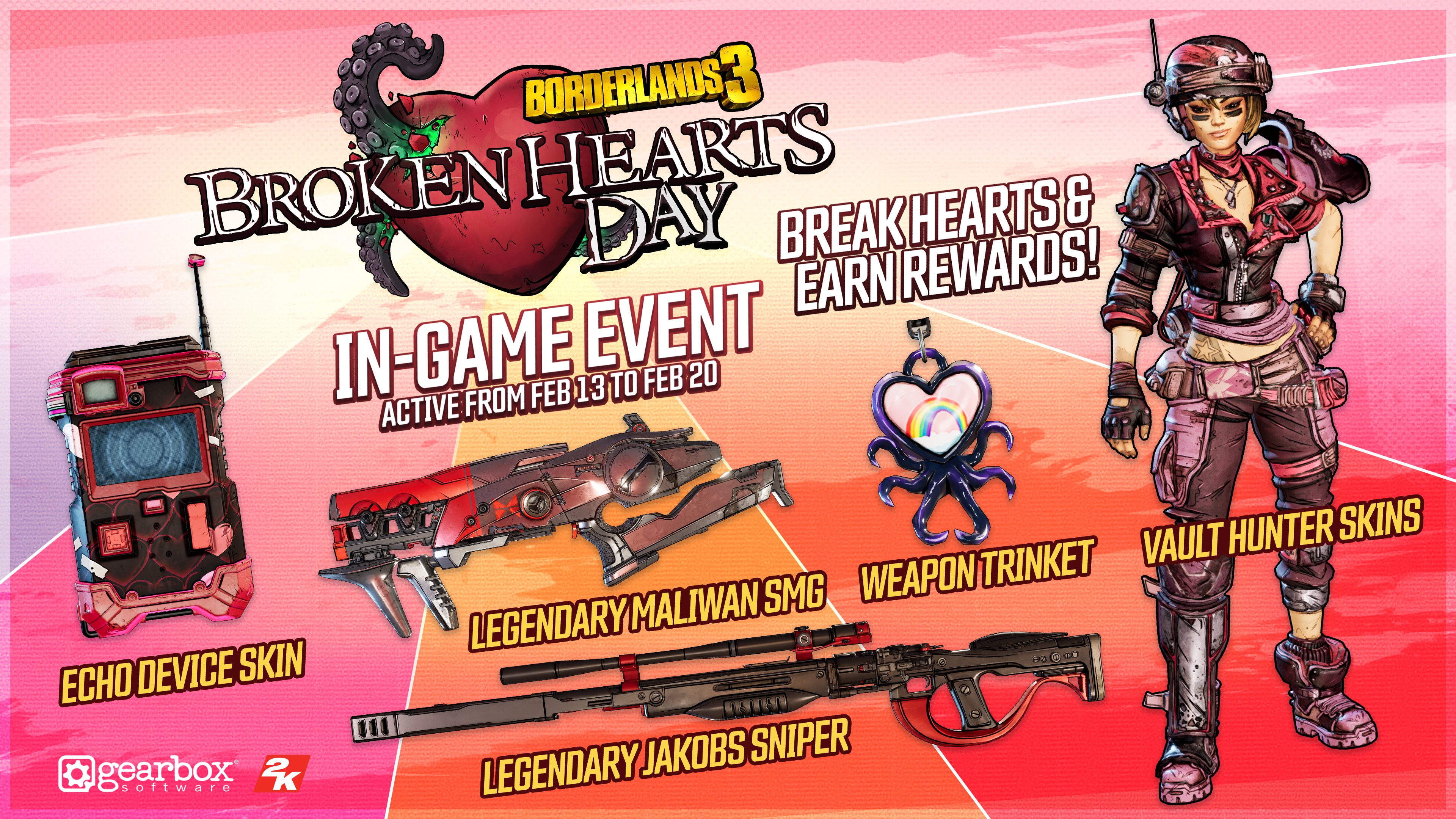 Break enough hearts and you'll get the following in-game event rewards.
10 – "ECHOcardiogram" ECHO Skin
25 – "Cosmic Romance" Weapon Trinket
50 – "Terminal Polyaimorous" Legendary Maliwan SMG
75 – "Heartbreaker" Vault Hunter Skin
100 – "Wedding Invitation" Legendary Jakobs Sniper Rifle
Additional Features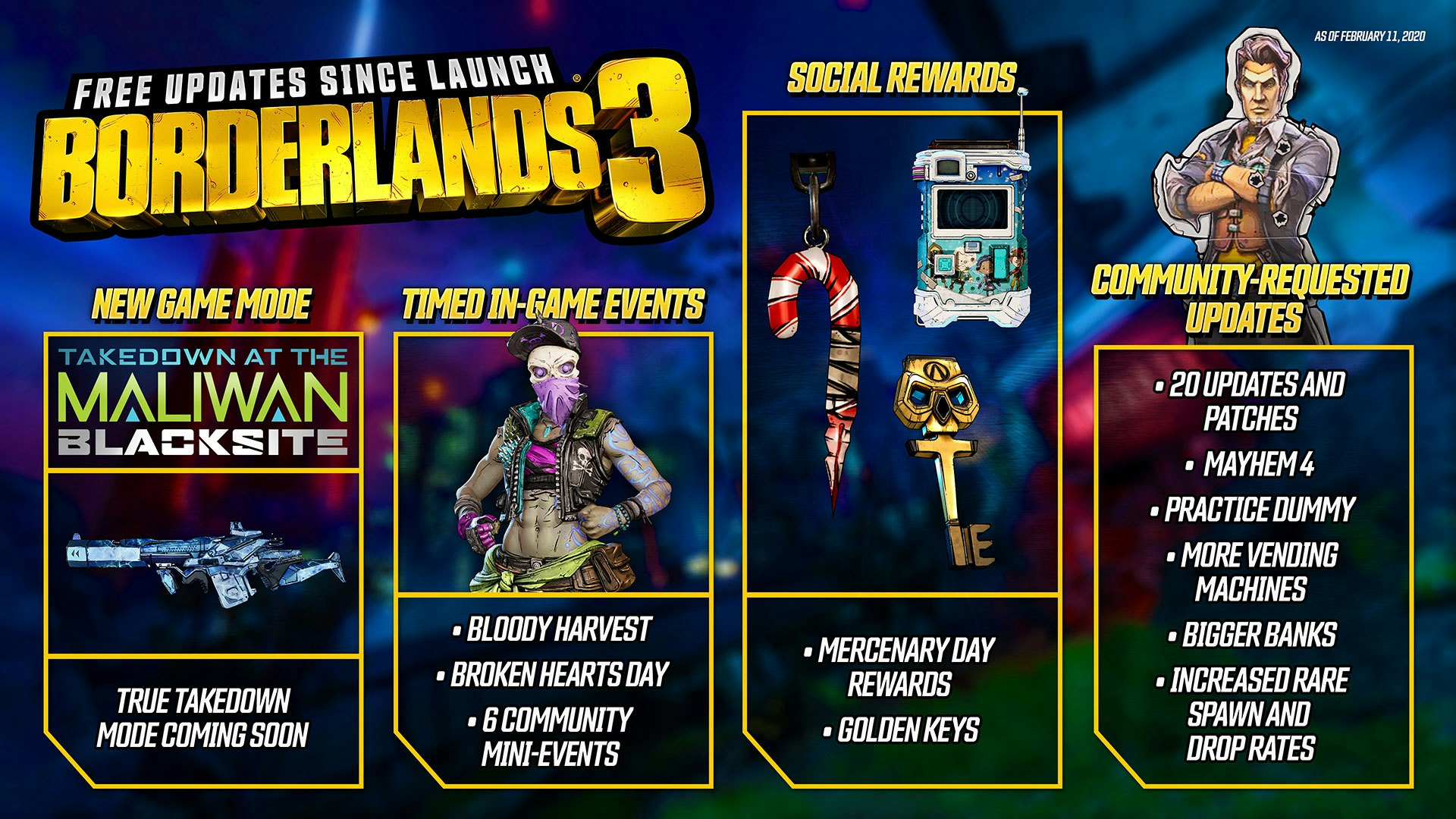 Along with this Broken Hearts Day patch is a couple of other fixes to the Borderlands 3 gameplay. The most interesting is the announcement of a level cap increase from 50 to 53. Gearbox refers to it as the "first" level cap increase, which could be an indicator that more are coming.
In addition to the upcoming changes, we'll also get 'True Takedown Mode', which will ramp up the difficulty of Takedown missions. Cutscenes can now be skipped, you can disable guardian rank perks and improvements for FFYL. Borderlands 3 will also expand Mayhem Mode with an even tougher Mayhem 4 level but expect those changes in March.
Tagged:
amara
bloody harvest
borderlands
borederlands 3
broken hearts day
epic games
epic games store
fl4k
gearbox software
gerabox
heartbreaker
love letter
maurice
sanctuary 3
seasonal event
valentine's day
valentines
wedding invitation
zane