Barnshe – Best Sp. Attack & Sp. Defence
Traditionally associated with the University of Arbury as its heraldic Temtem, this species has a deep, piercing stare. Although winged, it prefers to keep to the ground and use its mind as a weapon – a symbolism the academics are very fond of.
Type: Mental / Wind
Location:
Raize – Best Fighting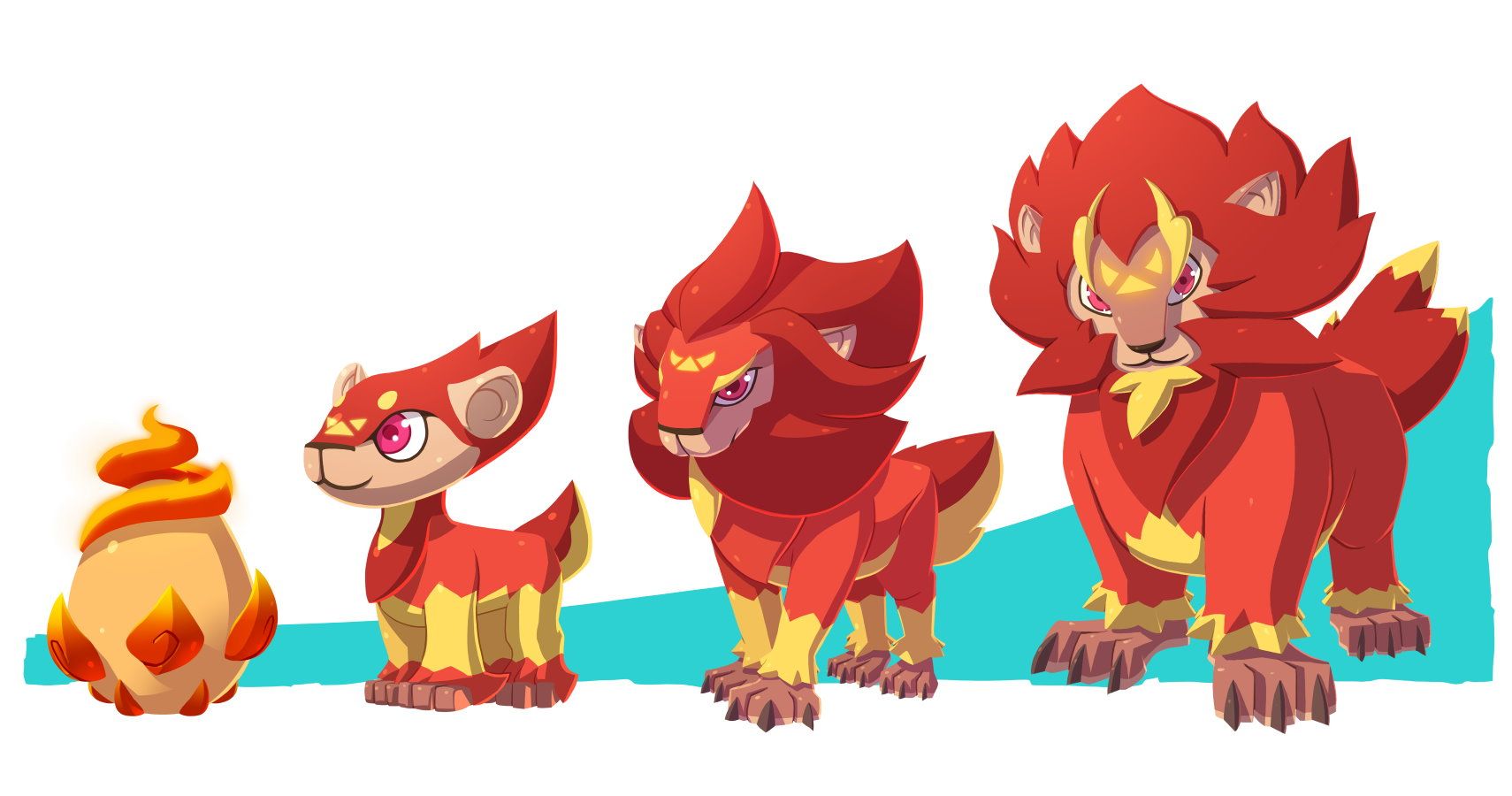 Fierce and indomitable as the fire, Raize are difficult to tame but extremely valuable as fighting Temtem. Each has a characteristic birthmark on the snout, as unique as the movements of a single flame.
Type: Fire
Evolution: Raize is the mid form of a three-stage evolutionary line. It evolves from Raiber after levelling up 15 times. It requires levelling up 25 more times to evolve into Raican
Raiber Location:
Anahir – Best Defence & Sp. Defence
This tortured creature is the result of Dr. Hamijo's attempts at creating a new "Diamond" variety. By picking the sturdiest variety of Crystal Temtem and submitting it to the harshest Fire environment of Anak, he has achieved something unique… and uniquely cruel.
Type: Fire
Location: It can only be obtained in the Anak Volcano during the Adventure in the Myrisles quest, after defeating Dr. Hamijo. It cannot be found in the wild.