All The Marvel TV Shows Coming To Disney+
If you haven't gotten a Disney+ account, it's more than likely you're waiting for the release of their exclusive Marvel TV shows. Disney+ is a streaming platform that's basically Netflix but with Disney content. But this isn't just a place to watch all your favourite Disney classics. The platform will also play host to several exclusive TV shows tied to the Marvel Cinematic Universe. Here's a list of all the exclusive Marvel content you can expect to see on Disney+.
The Falcon and the Winter Soldier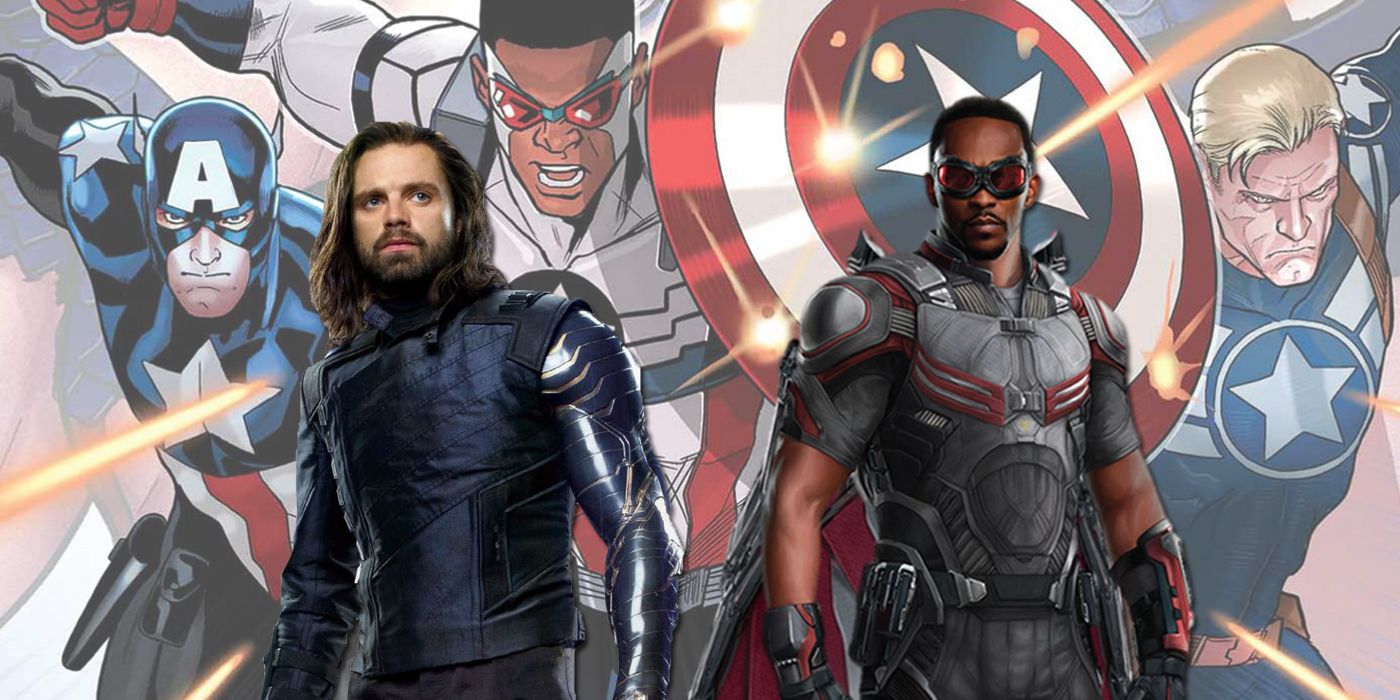 A Captain America movie spinoff stars the unlikely partnership of Anthony Mackie as Sam Wilson and Sebastian Stan's James "Bucky" Barnes. They first made their appearance together in Captain America: The Winter Soldier. And has since continued to shine in Captain Ameria: Civil War and the Avengers: Infinity War and Endgame. At the end of Endgame, Captain America bestows his iconic vibranium shield to Sam Wilson. We expect the TV series to follow up on Sam Wilson eventually becoming the new Captain America. The series will also bring back the return of Captain America: Civil War's villain Zemo played by Daniel Bruhl. Does this mean that Bucky's resistance to his assassin programming has to be put to the test again? I guess we'll have to wait and see!
The Falcon and the Winter Soldier was originally supposed to launch on Disney+ in late 2020. But due to the earthquake at their Puerto Rico shooting site, filming has been suspended. A two-week production shoot was originally planned but now it looks like that will have to change and we don't know if this will affect its debut date.
WandaVision (2020)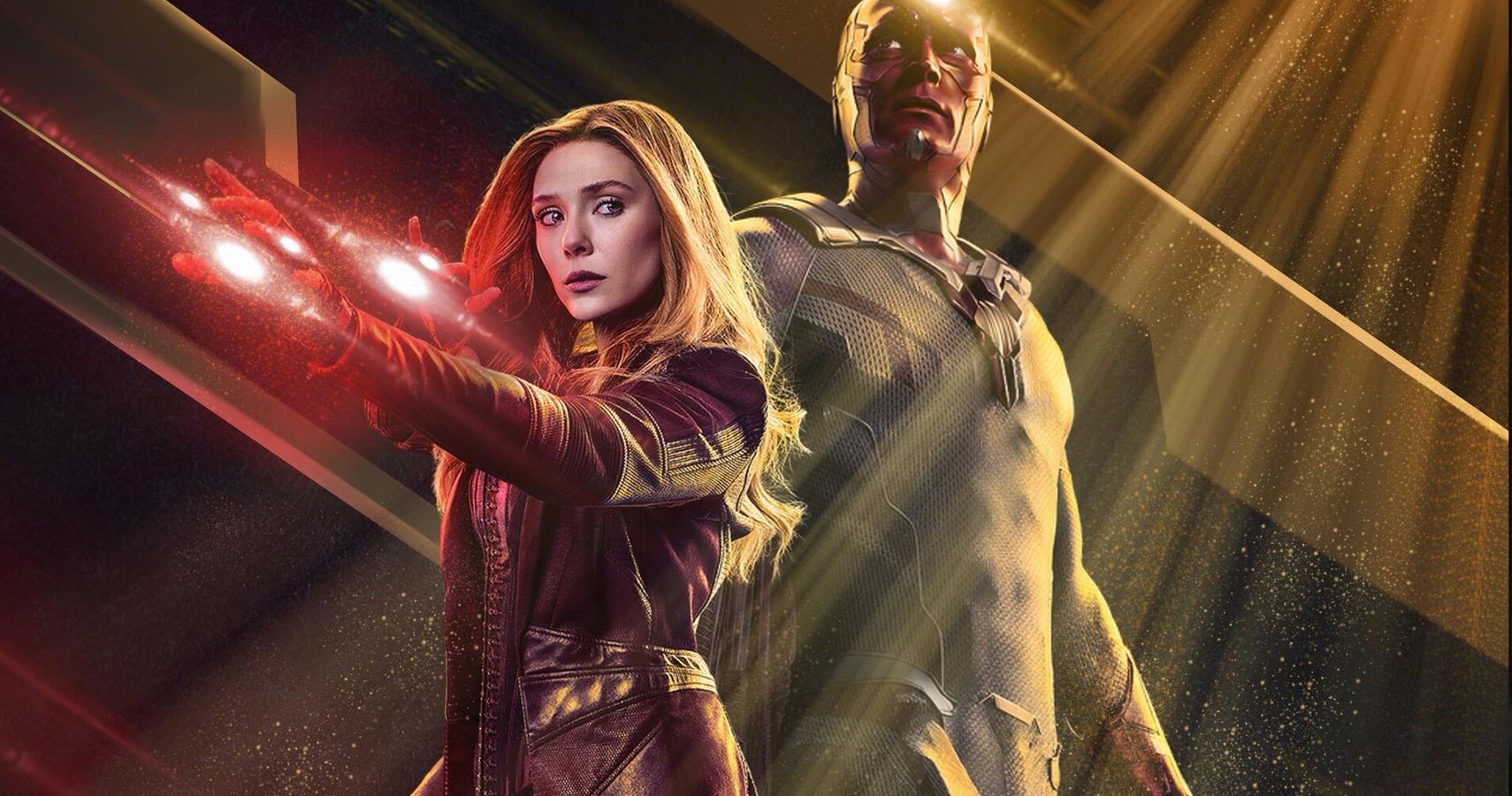 WandaVision as the title suggests focuses on two of MCU characters – Wanda Maximoff a.k.a. Scarlet Witch played by Elizabeth Olsen and Vision played by Paul Bettany. As we all know Vision died in Avengers: Infinity War, so we're not sure if this series will go back in time or will he be resurrected in the series? Maybe Scarlet Witch even made herself an alternate reality to live in. Exactly what WandaVision will be about remains something of a mystery at this stage. Although we do know that it's being labelled as a 'classic sitcom' and will consist of six episodes. I'm expecting the TV series to revolve around the love story or relationship of Scarlet Witch and Vision. Expect WandaVision to launch on Disney+ later this year.
Hawkeye
All that Hawkeye wants to do is return from the superhero life and finally set up with this family. But it appears that Jeremy Renner's Clint Barton will have to do one more thing. Train a new successor for his moniker.
The six-episode limited series will follow Clint Barton training the successor to his Avengers title, a woman named Katherine Bishop. In the comics, Katherine Bishop is the youngest daughter of some wealthy Manhattan socialites. When she was younger she got kidnapped and saved by The Avengers, eventually turning Hawkeye into her role model. Fun fact, this is the third Hawkeye in the Marvel universe and its first female. There is currently no confirmation as to who will play the young archer, but we do know that she will be starring alongside Jeremy Renner himself. Hawkeye is set to premiere on Disney+ in the fall of 2021.
Loki (2021)
The opening scene Avengers: Infinity War saw the third demise of Thor's mischievous adopted brother, Loki. And the most common reaction among fans was to ask how he would be brought back this time? When we received a hint in the form of an Avengers: Endgame sequence that sees 2012-era Loki use the Tesseract to escape capture. It made a lot more sense when Tom Hiddleston revealed plans for his character's spin-off series.
The series will focus on the villainous trickster's adventures following his Avengers: Endgame cameo. There is still much more we have to learn about Loki before it premieres on Disney+, supposedly in the spring of 2021. However, as Kevin Feige revealed to Bloomberg in November 2019, the Marvel TV show will be heavily related to the upcoming sequel, Doctor Strange in the Multiverse of Madness. Therefore, we may be able to expect some killer psychedelic visuals.
Tagged:
Anthony Mackie
avengers
avengers endgame
avengers infinity war
black mirror
bruce banner
bucky
Captain America
captain america the winter soldier
captain marvel
carol danvers
clint barton
disney
disney plus
doctor strange
elizabeth olsen
Hawkeye
Hulk
james bucky barnes
jennifer walters
jeremy renner
kamala khan
katherine bishop
loki
marc spector
marvel
marvel cinematic universe
marvel comic
marvel comics
mcu
moon knight
Ms Marvel
sam wilson
scarlet witch
sebastian stan
she-hulk
streaming
the falcon
the falcon and the winter soldier
the winter soldier
Thor
TV
tv series
tv shows
vision
wanda maximoff
wandavision
what if...
winter soldier