DC's Birds of Prey Looks Like A Lot Of Fun
The DCEU is returning with a less testosterone-fueled squad in Birds of Prey (And The Fantabulous Emancipation of One Harley Quinn). As you might have guessed the fabulous Margot Robbie has ditched the Joker and is returning with her own badass squad. You may not recognise this comic book team as they're not as big as the Justice League or the Bat-Family but this year's trailer makes it look like a pretty fun romp.
In the DC Comics, the original team was formed between Barbara Gordon aka the Oracle and Dinah Lance, the Black Canary. In this Birds of Prey movie we're getting Mary Elizabeth Winstead's version of the Huntress, Jurnee Smollett-Bell's Black Canary and of course Margot Robbie's Harley Quinn. Starring alongside this trio as the antagonist is Roman Sionis aka Black Mask, played by Ewan McGregor.
The Story
The female-led comic film adaptation puts the band of anti-heroines in charge of protecting Cassandra Cain, played by Ella Jay Basco, from Black Mask. If the name Cassandra Cain sounds familiar you may remember her as the daughter of David Cain and Lady Shiva. She was trained by her father as an assassin to become the "perfect bodyguard" for Ra's Al Ghul.
In the comic the girl was never given any human affection, so she never learned to speak and communicates only through sign language. Eventually, she becomes a ward of Barbara Gordon after saving the life of Barbara's father, Jim Gordon. Cass ultimately leaves her assassin days behind and adopts the mantle of Batgirl. It's unclear how close Birds of Prey will stick to this backstory, as the trailers shows that Cass speaks with her potential teammates.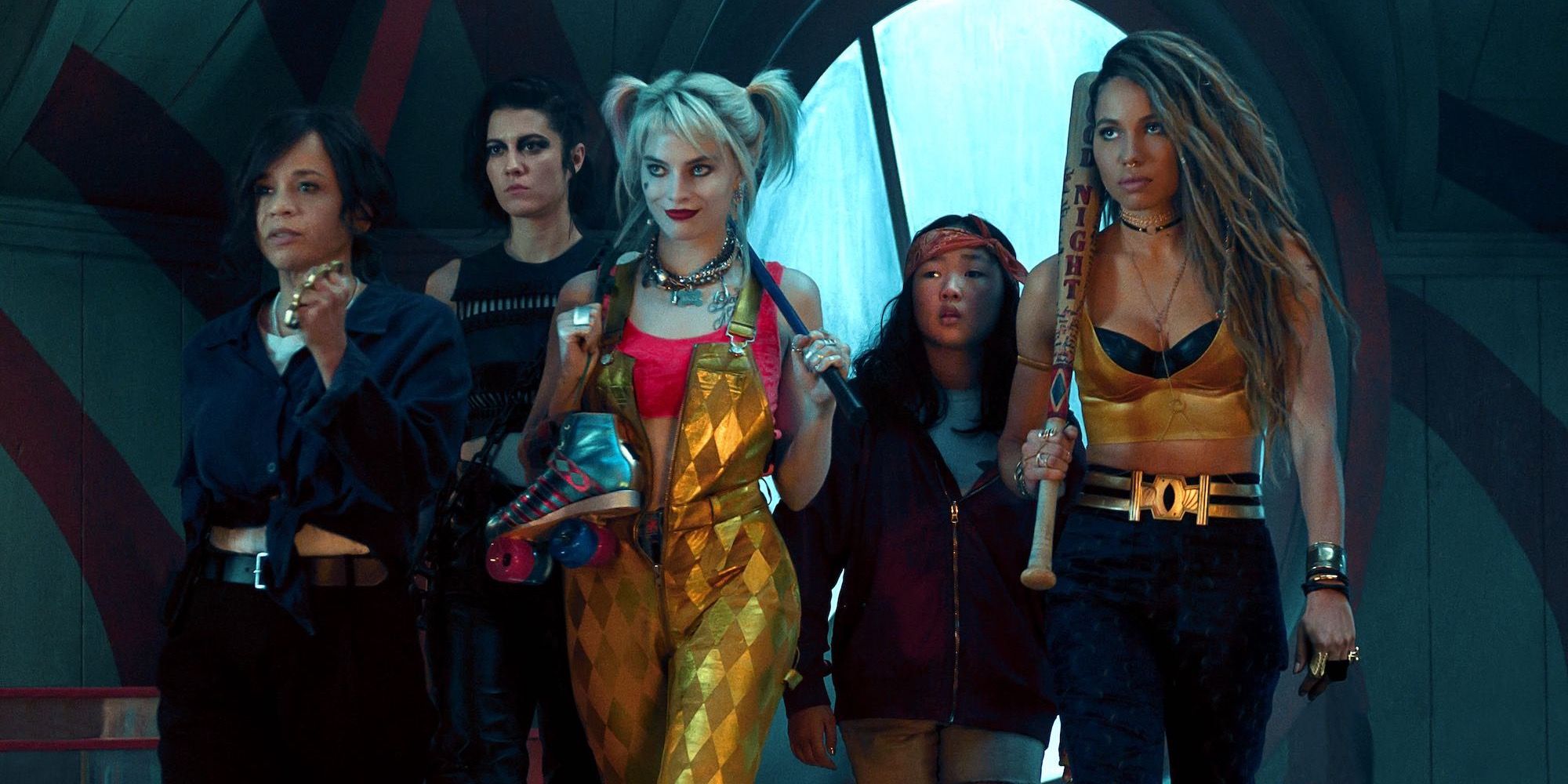 Black Mask is a brutal crime lord who loves to torture people. It's a stark difference to Suicide Squad's major antagonist Enchantress (played by Cara Delevingne), who was basically a super-powerful witch with magical powers. While on paper the character of Enchantress might have worked, on-screen it ended up looking silly and added an unneeded fantasy element to the film.
Black Mask, however, feels like a more human villain. One who doesn't magic themselves in and out of situations all the time (literally and metaphorically). From the brief glimpses of McGregor in the trailer, he seems diabolical and fiendish, with a real vendetta for Quinn. The thought of two brilliantly written characters going up against each other is an exciting one.
Release Date
Birds of Prey is currently scheduled for release on February 7th 2020. The movie will be the eighth film in the DC Extended Universe. But as of this moment — just four months before Wonder Woman 1984 arrives on June 5, 2020. We'll have to see if Birds of Prey includes a connection to the  Wonder Woman sequel. 
Tagged:
barbara gordon
batgirl
birds of prety and the fantabulous emancipation of one harley quinn
birds of prey
black canary
Black Mask
cassandra cain
dc
dc cinematic universe
dc comic
dc comicd
dceu
dinah lance
ella jay basco
ewan mcgregor
harley quinn
huntress
justice league
margot robbie
mary elizabeth winstead
oracle
roman sionis
the joker