Fire Emblem: Three Houses – What To Know Before Playing
Fire Emblem: Three Houses is launching this week on the Nintendo Switch. If you're on the fence about buying or want an introduction to what Fire Emblem is all about then this guide is for you! Even if you're a veteran to the series, stick around because Three Houses while familiar offers some very interesting twists.
The Fire Emblem franchise is first and foremost a tactical RPG. But instead of starting off as a hero/heroine, in Three Houses you'll be playing as a teacher. You'll use your role as a professor to groom your future army to take on all threats to the kingdom of Fódlan!
The Story
Fire Emblem: Three Houses features an entirely new cast of characters, setting, and plot, and a number of new features that will change the way you strategize to win your battles.
You play as Byleth, who is part of a mercenary group with their father. After a series of strange events, they are recruited to teach at a special academy for military officers. You and your father find yourself at the centre of the continent of Fódlan, in a city ruled by the church and directly in the middle of the continent's three rival nations. The Adrestian Empire, the Holy Kingdom of Faerghus, and the Leicester Alliance.
As a teacher, you'll take on a class of students, instruct them in battle, level them up, and guide them in the type of fighter you want each individual to become. Over time, these students will grow into powerful forces that will ultimately work alongside the main character as various conflicts threaten the stability of the three kingdoms' initial peaceful co-existence.
Teaching Simulator
During your time as a professor, you'll meet the young leaders of all three houses in Fódlan. You can choose to build trust with them, spend time with them and make choices on your interaction, that will ultimately affect their relationship with you as well as how the main story proceeds.
During this time you'll also be able to throw in your support with one of the three noble houses: The Black Eagles, The Blue Lions, or The Golden Deer. Using blatant favouritism you can assign the students chores and work more closely with the characters in that faction. As well as recruit certain unallied students to your faction via certain actions as you explore the school. Be careful, though, the student factions you don't choose to align with may one day become enemies. Leading to a face-off with you and the group you chose on the battlefield later in the game.
My Young Padawan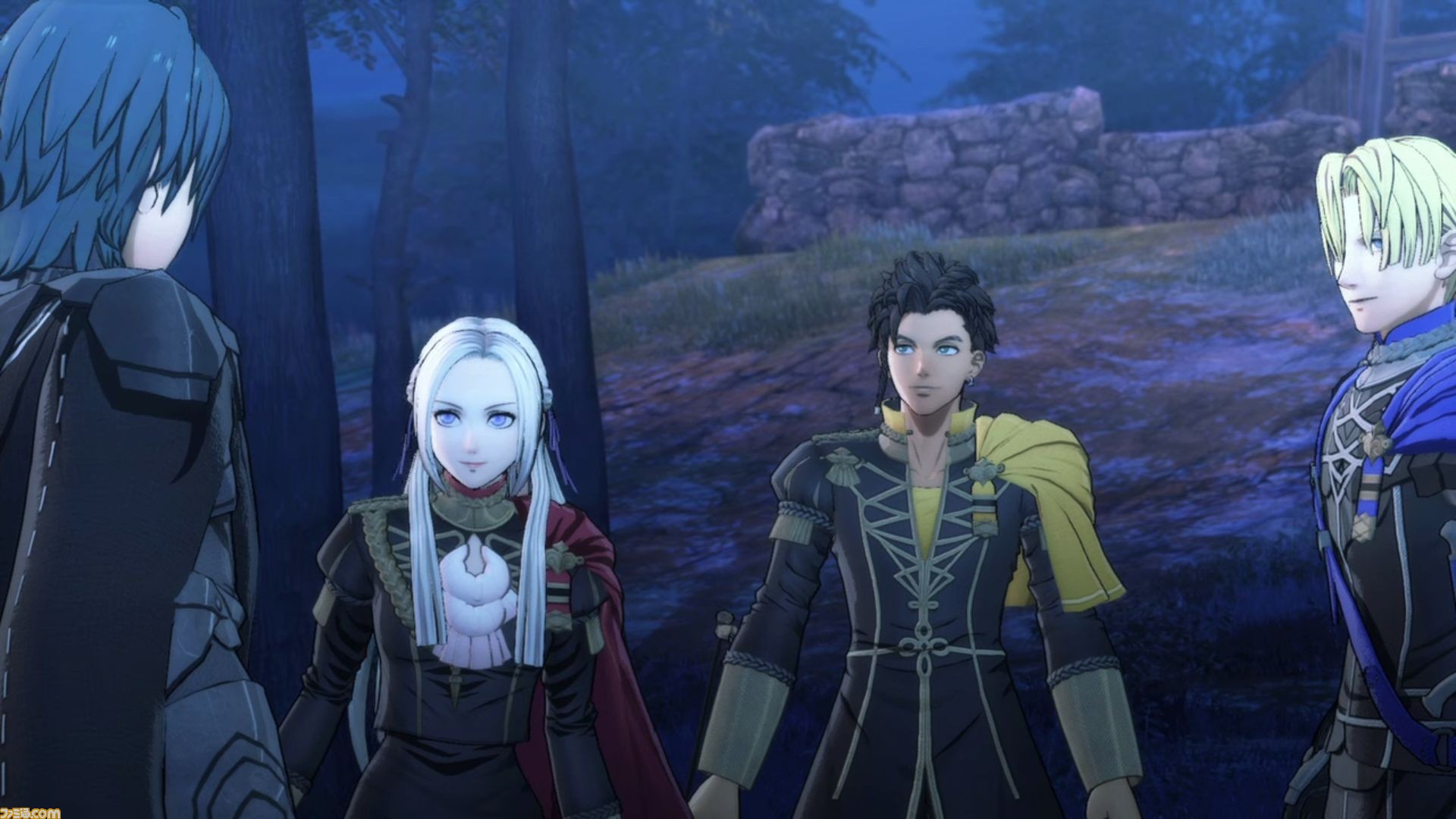 Unlike previous Fire Emblem games, characters are not locked into a specific class when you receive them. Instead, as a teacher, you can instruct your students in the class you want them to become, and even reclass if you don't like how things are going. Another teaching feature is that you can "tutor" students to increase their skills in weapons, magic, and healing, as well as help them obtain special unit typings such as cavalry, armour, and flight.
The Battles
As with previous Fire Emblem titles, there are effectively two different kinds of gameplay: battles, and outside battles. When outside battles, you'll be able to explore areas, strike up conversations with characters, and make choices on how you interact with them in a visual novel style environment.
In battles, you'll control all allied units in a turn-based, tactical fight. You can select units, move them around the map, interact with different structures or features or other characters, and attack enemies. Each unit will have a different class that will determine how far they can move. This will also determine the kinds of abilities they will have as they level up. Certain classes are better against others, and some have advantages over movement and attack range.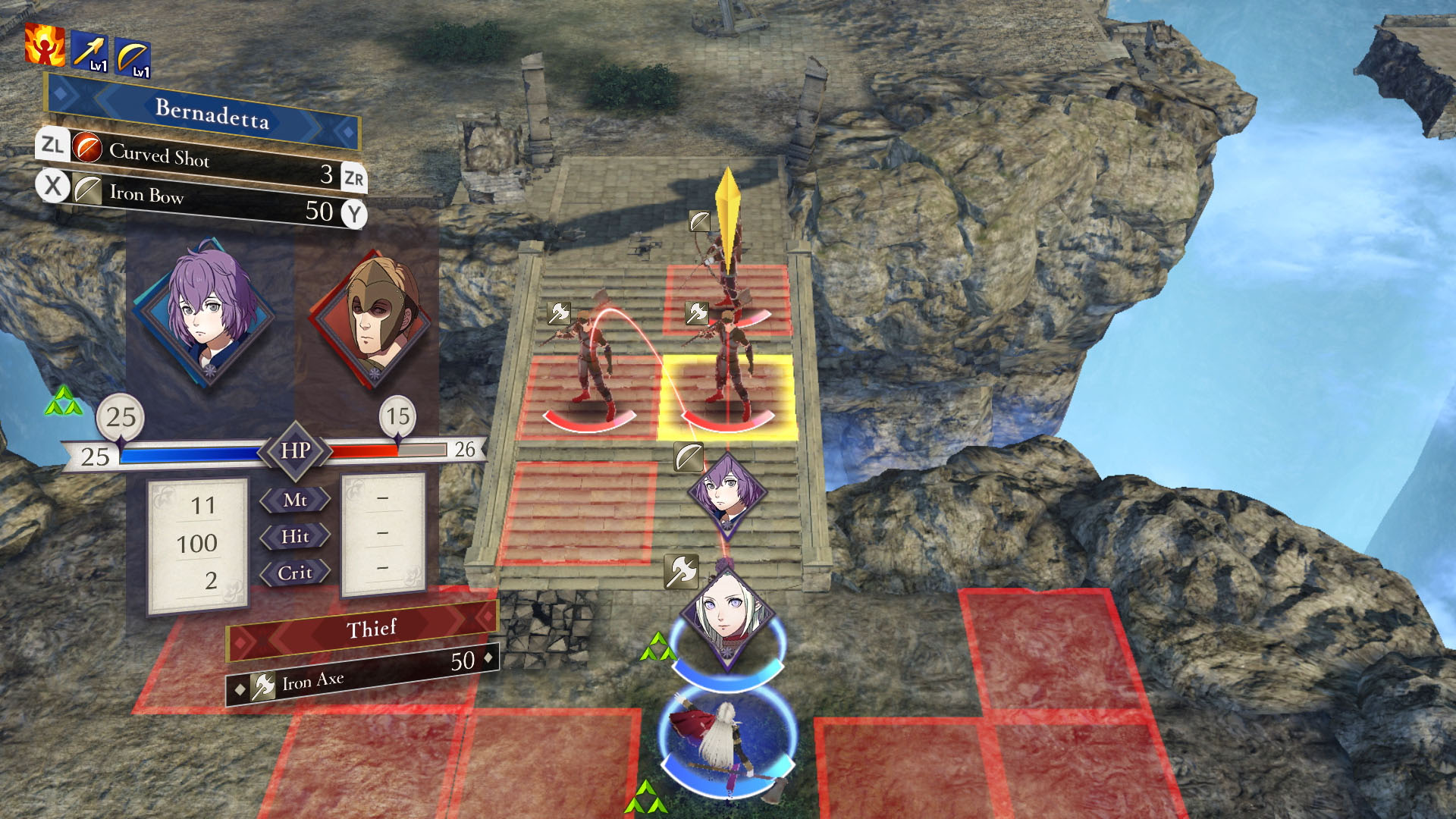 You'll be slowly introduced to the different types of combat, units, and fighting styles available to you as the game progresses. It's likely that in this new title we'll see more new features and fighting styles that haven't been introduced before.
When To Buy
Fire Emblem: Three Houses will launch on the Nintendo Switch on July 26th. There are two editions, the standard edition going for USD59.99. And the Seasons of Warfare Edition that comes with a physical copy of the game, as well as a SteelBook case, an art book, a sound selection CD, and a 2020 themed calendar.
Tagged:
adrestian empire
black eagles
blue lions
byleth
Chinatsu Kurahana; Kazuma Koda
fire emblem
fire emblem three houses
Fodlan
golden deer
holy kingdom of faerghus
Intelligent Systems
Koei Tecmo
koei tecmo games
Leicester Alliance
nintendo
nintendo switch
rpg
strategy
tactical rpg
takeru kanazaki
three houses
Toshiyuki Kusakihara; Genki Yokota