The leaves are starting to fall and the weather is turning just a little bit chilly signalling the time for you to go indoors and play all the Halloween events. Overwatch is bringing back Junkenstein's Revenge both classic and endless with 10 playable heroes including Tracer and Brigitte. It plays like the previous Halloween event which is fine because honestly, you're just here to grind for skins. Overwatch's Halloween Terror 2018 will last until October 31st.
Pharah – Enchanted Armor
Wrecking Ball – Jack O Lantern
Doomfish – Swamp Monster
Moira – Banshee
Soldier: 76 – Slasher: 76
Widowmaker – Spider
McCree – Undead
Sombra – Junkenstein's Bride
Mei – Pumpkin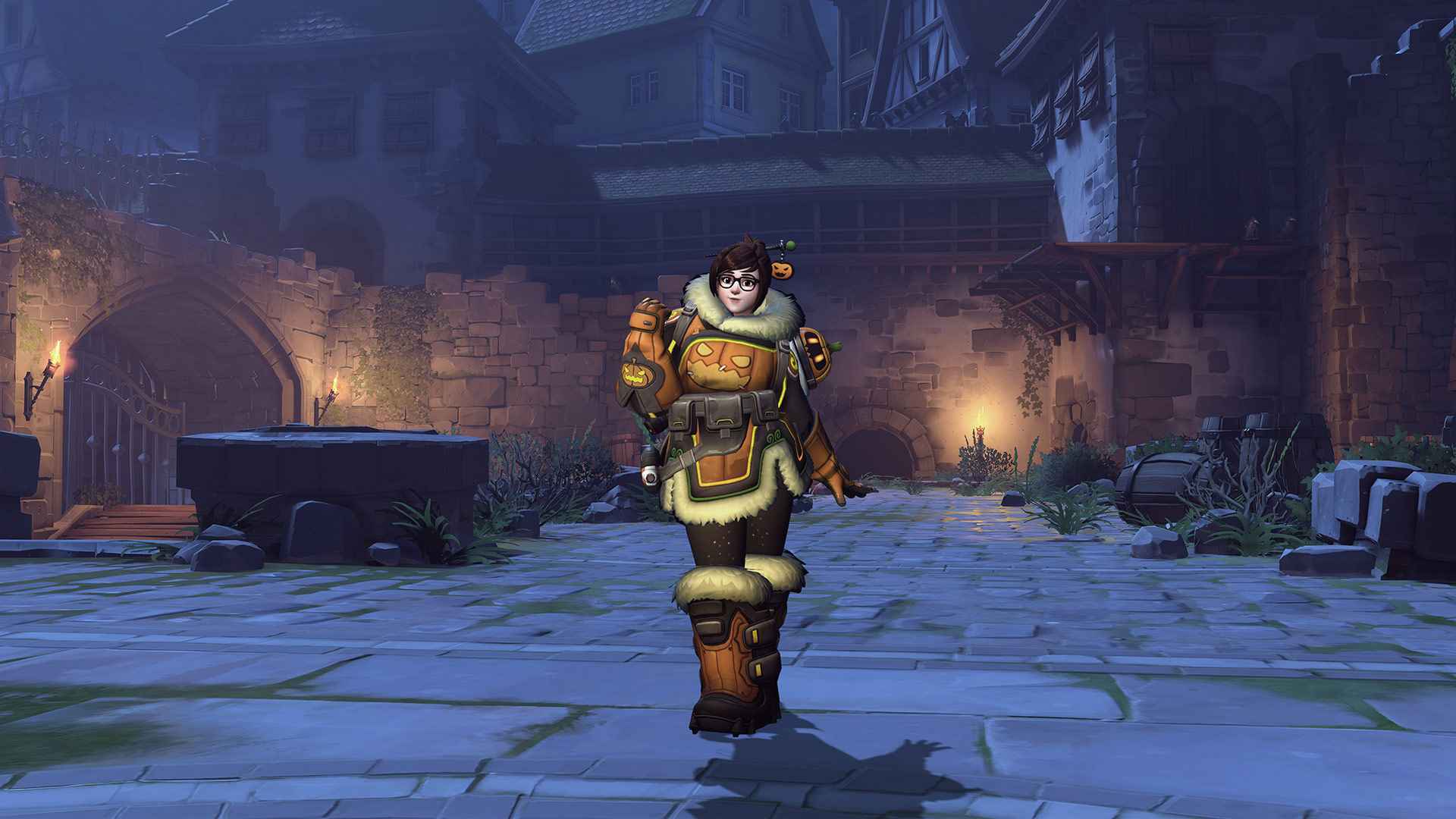 You'll also get a chance to win all the previous Halloween skins that have been released over the years. Check out our Overwatch Halloween archives for what skins you're missing.
Tagged:
banshee
battle arena
battle.net
blizzard
blizzard entertainment
competitive overwatch
doomfish
doomfist
e-sports
enchanted armor
esports
first person shooter
fps
halloween
halloween 2018
halloween event
halloween terror
junkenstein
junkenstein's bride
junkenstein's revenge
mccree
mei
MOBA
moira
multiplayer online battle arena
overwatch event
Pharah
pumpkin
slasher 76
soldier 76
sombra
swamp monster
undead
widowmaker
wrecking ball