Epistory Types Out A Stunning Adventure
Epistory is a typing adventurous that tells the tale of a young writer and her giant fox muse. Developed by Fishing Cactus an indie studio from Belgium. It's not just the idyllic fairy-tale storytelling of Epistory that had me hooked. But the gorgeous origami art that unfolded as you played that sealed my decision to play.
In this magical world a young girl and her giant fox are trying to cleanse the world of the corruption. We haven't seen a great typing game in a while, as the novelty can get fairly repetitive. So it's great to see a fresh and novel take on the way Epistory executes its gameplay.
The game's oragami world literally unfolds like paper, much like a pop-up children's book. Telling its story to you through narraction and text in this paper environment. You immediately feel as if the world of Epistory is alive and waiting for you to make your way through its pages
Like most typing games, to win you simply type the word above an enemy's head to destroy it. As "tougher" enemies appear the words become more numerous with increased complexity. Progressing through the world unlocks elemental abilities: Fire, Ice, Spark and Wind. These are used to interact with different objects to clear the land and solve puzzles. For instance, Ice magic can freeze certain sections of water allowing you to move across the ice acting like a bridge.
It is this additionally layer of elements that make gameplay much more enjoyable. I assumed that as a writer this game was going to be cake. I was mistaken. Elemental magic in the combat scenarios make things infinitely more challenging. Each of the elements have their own unique abilities, such as Fire burning through words or Wind pushing enemies back. Certain creatures  as well, are only susceptible to specific abilities, forcing you to change elements.
In addition to a story mode, Epistory also has an Arena mode. It's extremely challenging snf I often find myself returning to this particular aspect of the game. A somewhat addictive scenario when my head is not in the space to appreciate the beautiful story or figure out the complex puzzles. Mad typing in different arenas, it's simple and satisfying.
Epistory's setting meshes seamlessly with its adulation of words. The entire world is comprised of books and paper. New areas literally unfold like origami from blank sheets of paper. Both the fox and the girl look as though they, too, are the result of meticulous paper craft.  Bright colors and stark shadows emphasize the texture of every surface and fold. I could easily envision how the world would feel, all coarse paper and creased edges beneath my fingertips.
Exploration of the world of Epistory is a delight, spoken narrative appears on the landscape and fills the pages with words. At times, they subtly provided me with direction; their presence often indicated that I was on the right path or gave me clues about where to go next. At other points, the words provided comfort or encouragement, playing with landscape and alliteration alike to bring the story to life.  The voice work is compelling in its simplicity, nailing both the tonal heft of an epic story but also the vulnerability of its author.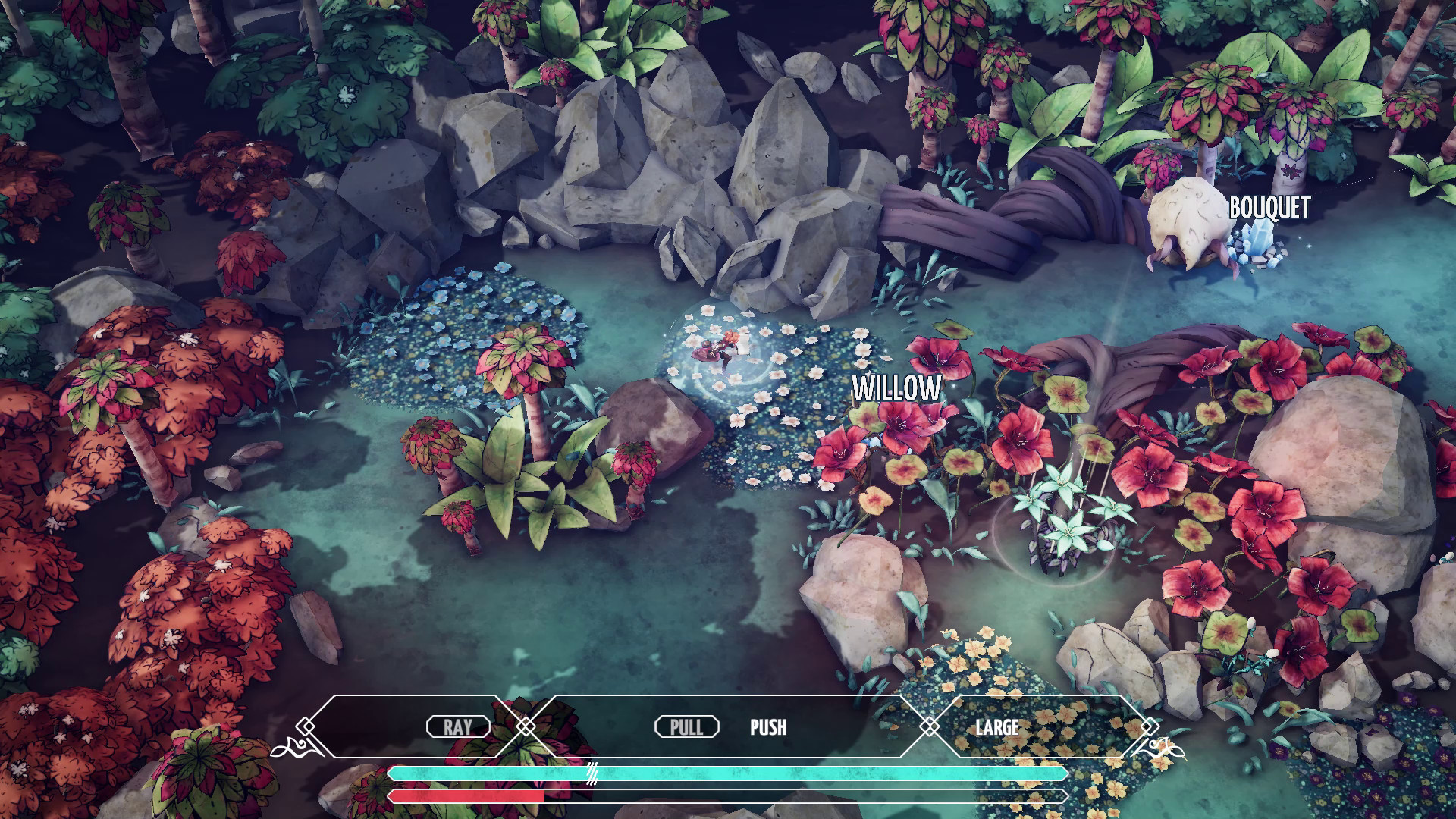 Epistory is a delightful little game overall with a unique style of gameplay. I was captivated from the very beginning, exploring every nook and cranny of its paper world. Determined to unveil the real story lurking between the pages.  In the process, of this typing masterpiece you'll uncover a uplifting, whimsical tale with surprisingly addictive gameplay. Thoughtful details like the adaptive difficulty and fast-paced combat make the gameplay fun for both novice typists and professional writers alike.
Epistory is out now on Steam for Windows, Mac and Linux for RM 31.00.
Tagged:
epistory
epistory typing chronicles
fishing cactus
game dev
game review
indie
indie dev
indie game
indie game dev
pc
pc game
steam
typing
typing chronicles
typing game
video game
video game review