Pack Your Bags We're Moving To Stardew Valley
Stardew Valley re-purposes everything we loved about the quintessential charm of farming of town management games and has made it infinitely better.
It starts of in classic fashion, regular office employee exhausted of working in an office cubicle packs up his bag and moves to the quaint town of Stardew Valley. Said employee arrives, inherits a plot of land that used to be a farm and is tasked with reviving it.
Whilst Stardew Valley has been directly compared to previous farming & town management games like Animal Crossing and Natsume's Harvest Moon, it is able to be more than the two games combined, as, beyond the farming, there are still countless other activities to get yourself lost in. Although farming is considered the main core of the game, you might find yourself spending more time trying to catch the biggest fish or venture deeper into the mines whilst fighting cave-dwelling creatures or trying to socialise with all the townsfolk and create meaningful relationships.
So, while it might not doing anything new with the Harvest Moon formula, it improves on almost everything that Harvest Moon has done over the past two decades, and that alone has resonated with the Steam userbase. So much so that, as of writing, it has rocketed to the top of the best selling games list. There are larger fields for customization and layout, more relationship options, fishing, exploration, housing renovations, cooking, crafting, mining, and, of course, battling invading critters within the local cave.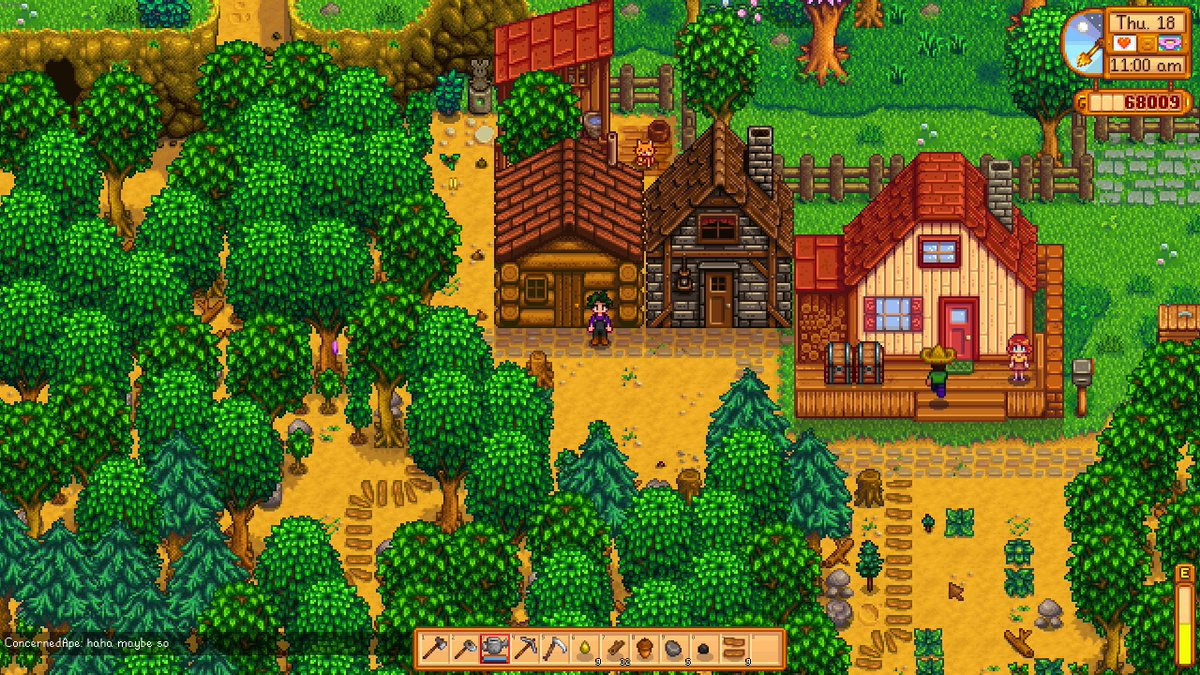 Stardew Valley does a good job of showing you the basics of farming and leaves the rest up to you to manage & discover, which is where this game really shines. It doesn't force you to do one thing to succeed. You're given your own freedom to live the way you want and feel like you are a member of the community. You could focus to unlock all the fishing perks first or decide to be the Casanova of the valley. The choice is really up to you.
This game is definitely a must try for anyone looking for a slower paced game, however be warned that you may unknowingly spend many hours into this as well.
Stardew Valley by indie developer ConcernedApe is now available on Steam & GOG for USD $15. 
Tagged:
concernedape
farming
farming sim
farming simulator
gog
harvest moon
indie game
indie gamedev
natsume
pc
pc game
shaun
shaun lou
stardew valley
steam
steam games