Star Wars: Knights Of The Old Republic Is Getting Remade
One of the best-loved games Star Wars: Knights of the Old Republic (KOTOR) is being treated to an Unreal Engine 4 remake.
Apeiron is the title of the Knight of the Old Republic reboot. The game is being developed by indie gaming group Poem Studios with help from fans of the Star Wars RPG. Not much is known about Apeiron, but we do know that this project will be not-for-profit. Meaning that when Aperion comes out it will be 100% free and will work on top of the original Star Wars: The Old Republic, so you'll still need your legitimate copy of BioWare's old title.
Here's a brief description of the project as it stands: "Apeiron is a reboot of the Knights of the Old Republic that was released in 2003. Apeiron is a remake and remastering of the original game with added content, new worlds, missions, HUD, inventory, items, and companions."
So far Apeiron has mostly just produced a bunch of re-imagined environments and prototyped a bit of combat AI, but what they have so far looks pretty nice, though.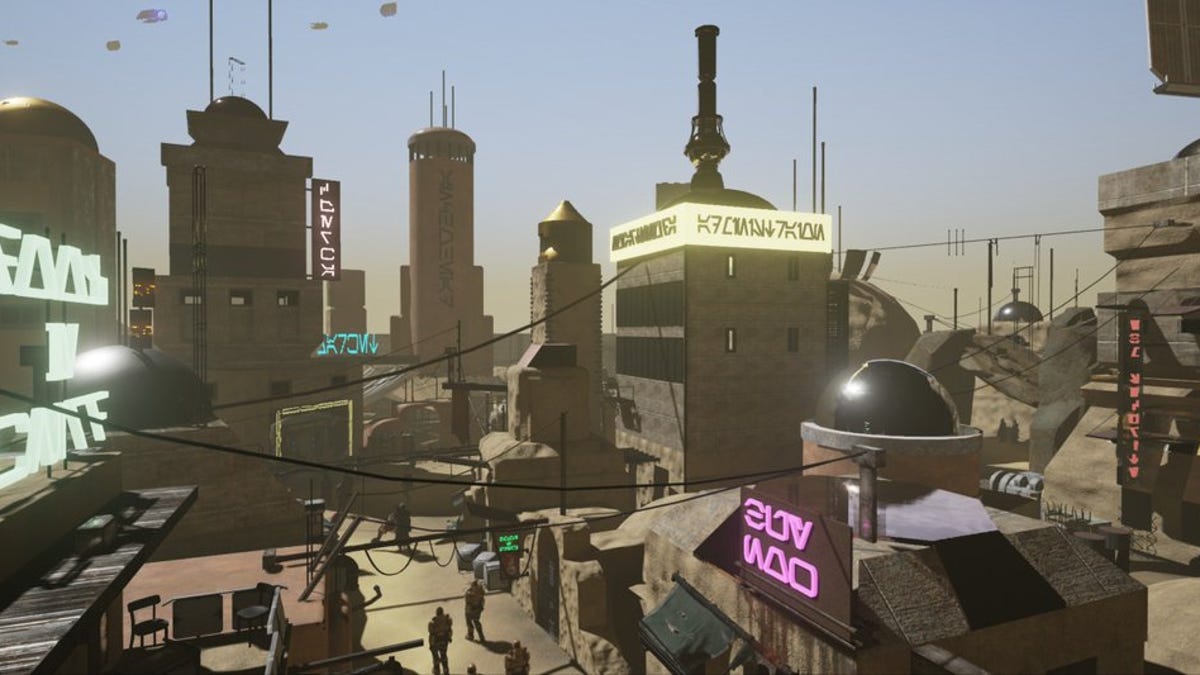 Will Apeiron ever come to fruition? Tough to say. Projects like this have a way of fizzling out, sometimes before they even cross the starting line, let alone the finish. On top of that, while the developers plan to give the game away for free and are not accepting donations, big companies like Disney have a tendency to cease-and-desist first and ask questions never.
I wish the Apeiron developers all the luck in the world, but they have a steep climb ahead of them. If you want to keep up with Apeiron's development, they stream pretty regularly on Twitch and you can visit their website here.
Tagged:
aperion
bioware
disney
indie developer
knights of the old republic
kotor
poem studios
star wars
star wars: knights of the old republic
unreal engine