ChemCaper Reinvents Education for the 21st Century
Gamification of Education isn't a new concept, but so far it hasn't been done well. Either the game becomes more like an interactive textbook or the messaging gets lost in the game. It looks like ChemCaper gets it right off the bat. Complete with a compelling storyline, progressive battle systems and mini-games.
Enter the world of Reac Ta (get it reac-tive haha – you'll laugh more at these chemistry jokes after playing the game). Inhabited by Moon Beings that represent individual chemistry elements. When players combine them correctly, they form powerful compounds just like they would in real life!
This tale centers on Roub, a young Moon Being from Reac Ta. Who has a premonition about Xenon – the Moon Beings' missing deity. He is sent on a quest to train in his fighting skills and follow the trail of a glowing figure appearing in Camp Ungku. Roub eventually returns bearing indeterminate news on the elusive deity. Only to discover that disaster has struck Reac Ta and that his parents could be in danger.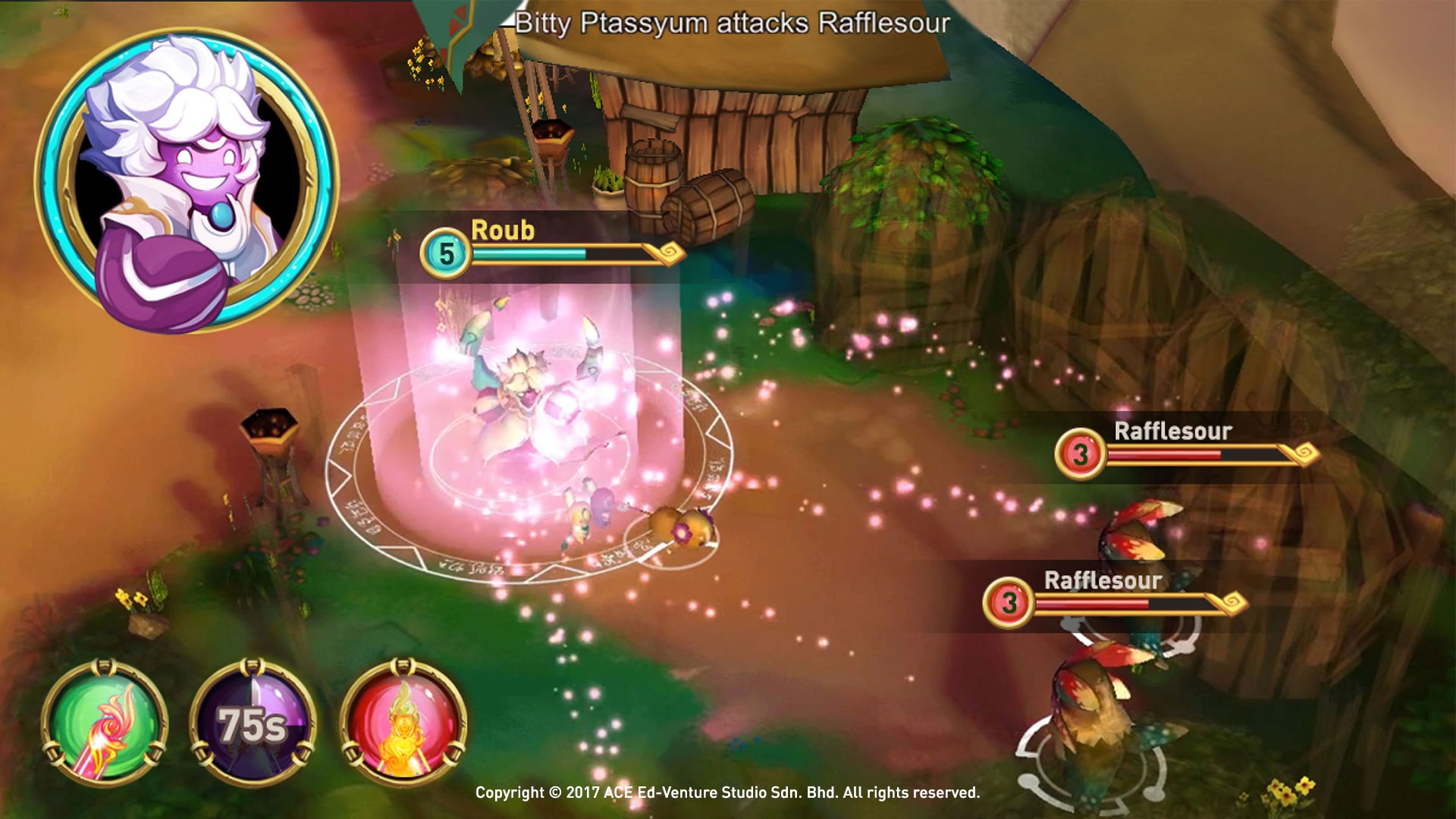 What ChemCaper has done is to truly bond the worlds together. To create an immersive game that forms a new compound of interactive learning. Everything has been considered and crafted to create a complex game, that teaches you about chemistry without you even realizing it!
Developed by ACE EdVenture Studios in Malaysia, ChemCaper Act 1 – Petticles in Peril. Will be launching on mobile in early March and have just started their Kickstarter Campaign to launch the PC version!
They've already on Greenlight on Steam so go ahead and support it, we already have!
I used to hate chemistry in school, memorising the periodic table and staring at molecules all day. Was not my idea of inspirational education, but looking at ChemCaper it looks like chemistry could have been my favourite subject.
Tagged:
ace edventure
ace edventure studio
chemcaper
education
edutainment
gamification
indie developer
indie game
kickstarter
malaysia
mobile game
pc game
rpg
steam
steam greenlight