It's SUPER KAWAII TIME!!! Just look at how CUTE and ADORABLE all the characters are in World of Final Fantasy! Look at the WIDDLE MONSTERS!!! *SQUEEEEEE* 
World of Final Fantasy definitely has a different vibe from the foreboding darkness and end of the world feel that seems to accompany most of the Final Fantasy saga. Everything is just so KUIT and little and you can ride around on little monsters! Enter the fantastical Chibi world of Grimoire, a world mashup of the original Final Fantasy games, complete with Chibi-fied monsters and characters. Just look at this tiny Cloud trying to be all-serious DAWWWWW.
World of Final Fantasy will be a much-simplified RPG game in comparison to previous titles, probably to attract a younger audience of gamers. Battle systems will be following previous generations of VI, VII and VIII, involving a menu based selection process with an Active Time Battle System.
One of the core systems of gameplay will involve capturing or collecting monsters to 'stack' both characters and monsters into groups for combat or for solving puzzles. Stack monsters. Literally stack. Just look at this!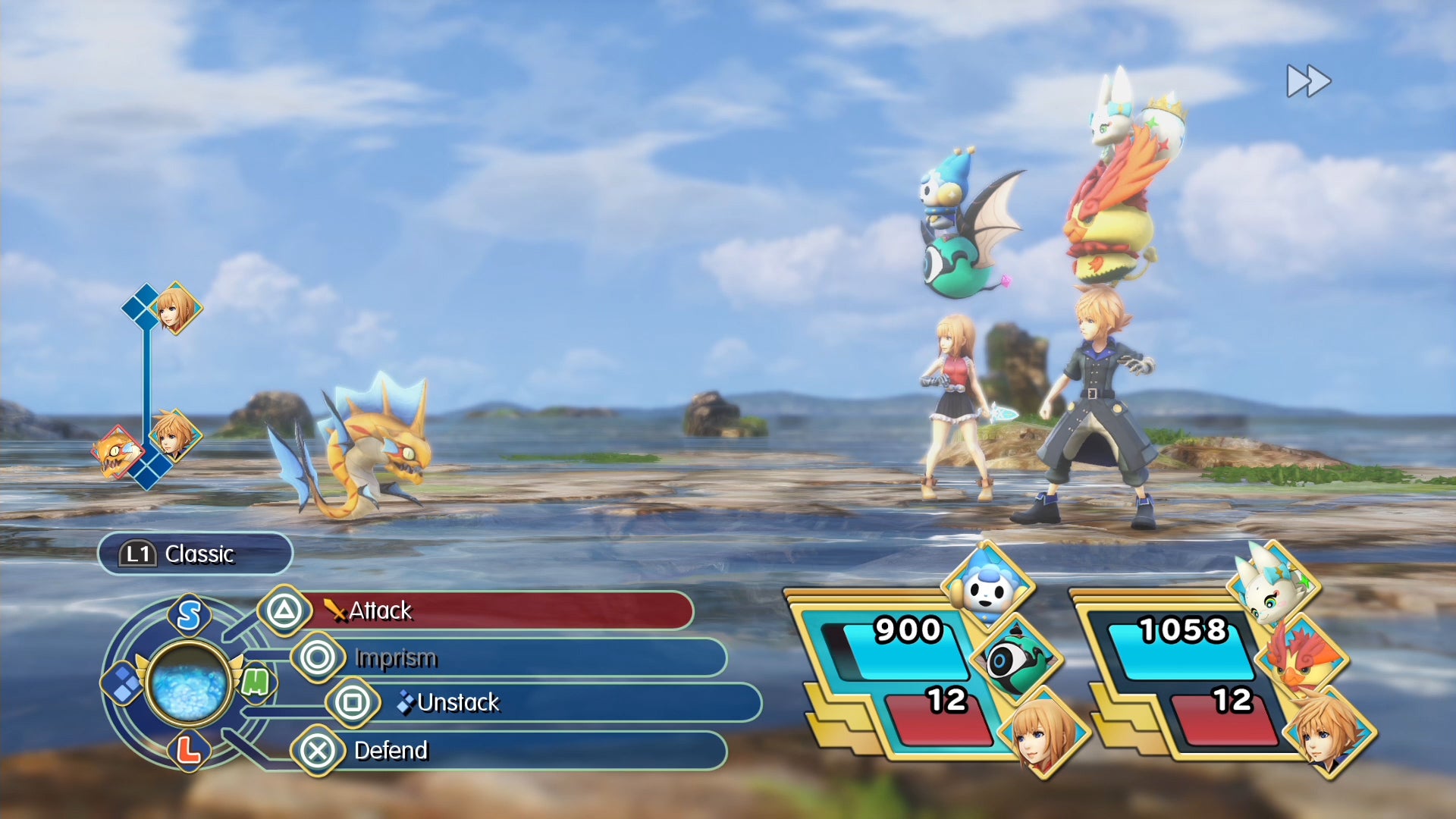 The monster catching system, similar to Pokemon, allows you to train and evolve each monster. As the character you're able to grow and shrink down to be able to ride on your adorable little monster or stick them on your head.
World of Final Fantasy will be released next year on the PlayStation 4 and PlayStation Vita.